After "Patriotic" Brand Attacks The 2nd Amendment, Proud Americans Unleash BRUTAL Backlash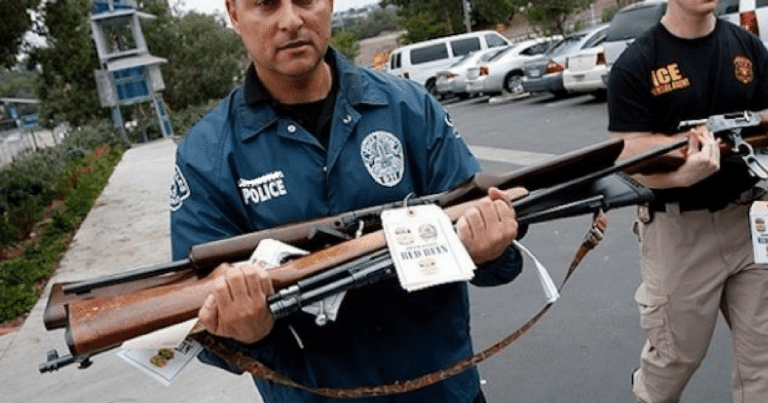 We might never understand why American companies oppose our own values.
But yet again, we've learned that a major company is throwing money at gun control laws.
Much like Dick's Sporting Goods and other retailers, this company is trying to prevent Americans from getting access to firearms. And they think they can spend large amounts of money to make it happen.
But in this case, I think they're going to be disappointed.
From Breitbart:
Levi Strauss is launching a million dollar gun control campaign which includes partnering with Michael Bloomberg-funded Everytown for Gun Safety to represent pro-gun control business leaders…

[H]e wants to join efforts to pressure Congress into outlawing private gun sales, i.e., sales between a neighbor and a neighbor, a father and a son, a lifelong friend and a lifelong friend, etc…

Bergh indicated that he assumes the company will face backlash for this decision, but he stressed that Levi Strauss has "never been afraid to take an unpopular stand to support a greater good."
Bergh claims this initiative about preventing mass shootings. Except no mass shooting in the last 18 years involved private gun sales.
In fact, mass shooters acquired guns via background checks liberals claim are supposed to work.
So maybe strict gun control does nothing to stop gun violence.
But it does make it very difficult for Americans to acquire firearms.
Bloomberg's agenda is to prevent Americans from buying and selling private property to one another. It is the textbook definition of a controlling, tyrannical government.
This big company thinks it can throw millions of dollars behind a violation of our liberties.
Something tells me they are going to regret it.
Source: Breitbart