Washington Stunned by Sam Brinton Report – After Being Charged with a Felony, He Still Got Paid Full Salary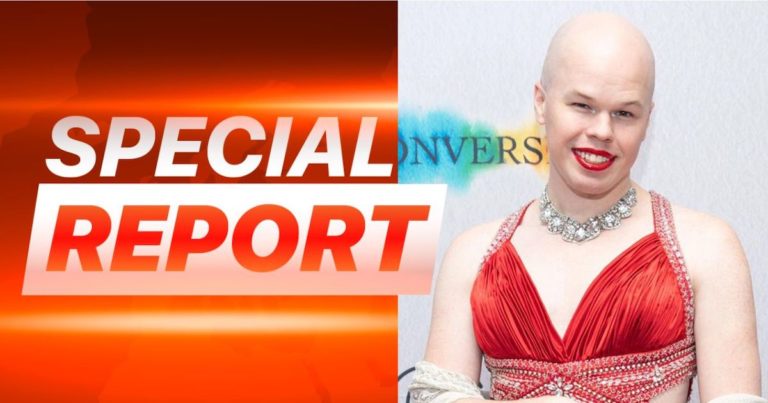 When former senior Department of Energy (DOE) official Sam Brinton was arrested and charged with a felony for theft, many assumed that would be the end of his career in Washington.
But while he was ultimately terminated, the non-binary employee didn't immediately stop receiving his paycheck.
In fact, he continued to get paid his full six-figure salary even while facing the felony charge.
Brinton, who captured America's attention for stealing airport luggage last year, and for claiming he's neither male nor female, was placed on administrative leave.
Given the situation, most thought he wouldn't be getting paid during this period — but as it turns out, he was getting every penny of his lucrative government salary, which seems beyond the pale.
From Fox News:
Non-binary ex-Biden official Sam Brinton was still paid a hefty six-figure government salary while facing a felony charge for stealing airport luggage, an investigation alleges.

The former senior Department of Energy (DOE) official has been charged with stealing airport luggage twice.

Brinton was placed on administrative leave after being charged with swiping a traveler's baggage worth a total of $2,325 from the luggage carousel at the Minneapolis-St. Paul Airport on Sept. 16.
Thanks to a Freedom of Information Act (FOIA) request, Townhall discovered that Brinton got his regular salary while on administrative leave: $178,000.
The letter he received from Assistant Secretary Dr. Kathryn Huff said that the move included his pay, though he would no longer be allowed access to government offices, and his federal badge, email and ID would be deactivated.
Prior to this report, the Biden administration had been silent on the matter; they wouldn't say if Brinton was still getting a paycheck.
Well, he certainly was, and that's a hefty salary, which apparently kept coming to him even after the pair of felony charges for theft. Many wonder if he simply got special treatment for his non-binary status.
Brinton occupied a high-ranking DOE position, overseeing nuclear waste policy. And just this week, he agreed to undergo a mental health evaluation.
To many critics, this isn't the sort of person who should be in such a position of responsibility and power, regardless of his gender declaration.
He already got out of jail time for his crime, as a judge only forced him to pay $3,670.74 in restitution to the victim and an additional $500 in fees. That's just a drop in the bucket of a $178K salary, however.
He may not be in that same job anymore, but he kept getting that paycheck for months.
And chances are, he'll land another position somewhere, despite his criminal record. Millions of Americans will perceive this as more special treatment, and they may not be wrong in that assessment.
Key Takeaways:
Former DOE employee Sam Brinton received his full salary while facing a felony charge of theft.
The "non-binary" government worker was getting $178,000/year.
He escaped jail time recently, and only had to pay about $4k for the crime.
Source: Fox News