After Bud Light Loses $5 Billion – The Company Finally Stands Up And Drops Woke Ad Agency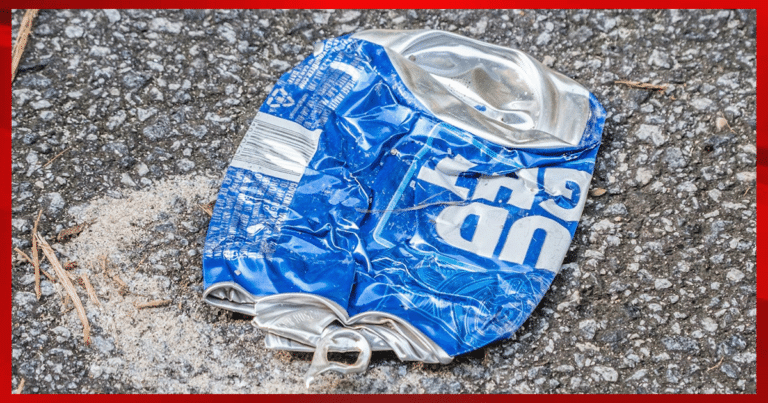 What's Happening:
So, how has that whole "transgender" thing worked out of Bud Light? The once-beloved brand disgusted Americans by pushing transgenderism. It made a can, putting a transgender social media user's face on it–and "celebrated" this man's "first year of girlhood."
Outside of the leftist establishment, nobody believes Dylan Mulvaney is a girl. And Americans didn't appreciate Bud Light joining this farce.
How has the company handled the boycott that has so far cost them $5 billion? Not well. The parent company has refused to address it. They hastily dismissed two executives behind the campaign, as kinds of scapegoats. But that didn't appease Americans. Now, the company making a last-ditch effort to save itself.
From The Post Millennial:
Anheuser-Busch recently fired the ad agency responsible for the Dylan Mulvaney partnership and notified its distributors in a letter that it has taken the action while not naming which agency was responsible, according to a report from the New York Post…

Doukeris announced that the brand would be tripling media spending in an attempt to recoup the losses and said, "We want to reiterate our support for our wholesaler partners and everyone who brings our great beers to the market. I can tell you that we have the agility, resources, and people to support the US team and move forward."
Now this is very interesting! Bud Light's parent company is trying to win back distributors, who must be dumping the product in the wake of the boycott. Anheuser-Busch is hastily making excuses, claiming the Mulvaney campaign was the product of an unnamed ad agency.
They claim this company made the can, sent it out to Mulvaney, and pushed the social media campaign. It seems Anheuser-Busch is trying to distance itself from this situation as much as possible.
Too little, too late.
Does anyone believe a major corporation would have let some random ad company come up with this campaign without approval? This can had Bud Light's logo on it, which required approval by the company. Anheuser-Busch can't say they weren't responsible when someone within the company had to green-light this.
But I find it interesting that they are trying to mend fences with distributors, not Americans. They sent this letter to the companies that put their beer in stores, not the people who actually buy it. Anheuser-Busch isn't apologizing to Americans. Instead, they will burn through millions on ads to lie to you.
To pretend like they didn't try to force a radical leftist agenda down your throat, along with their terrible beer.
Until this company admits it did wrong, offending traditional American values, and stop pushing politics, this boycott will continue. Chances are, they won't do any of this, out of fear of angering the radical left.
Which, in the end, is the one group they care about the most.
Key Takeaways:
Anheuser-Busch is firing the ad company behind Bud Light's transgender campaign.
Bud Light's parent company refuses to apologize for the partnership.
It has denied responsibility and plans to spend ad dollars to cover it up.
Source: The Post Millennial