Buttigieg Makes Eye-Opening Slip On Live TV – He Claims 'The More Pain' from High Gas Prices, the More Green Benefit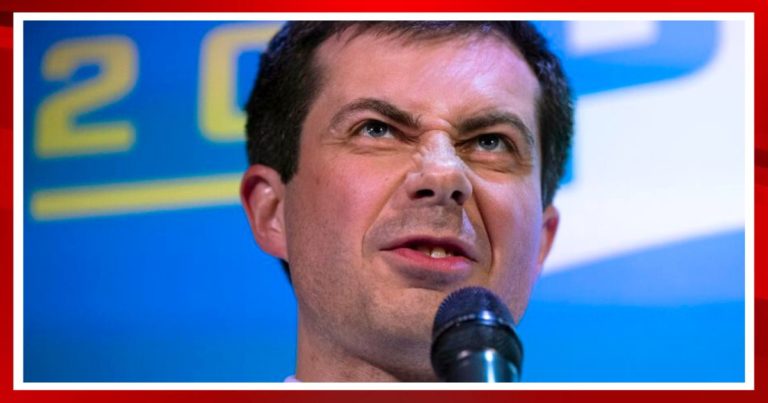 What's Happening:
The cruelty with which this administration has addressed the gas crisis borders on insane.
Biden's own policies have triggered runaway gas prices and inflation. And he's done nothing to fix it.
We've had evidence to suggest they want it this way. Now, Biden's transportation chief just made a startling admission.
From The Blaze:
Transportation Secretary Pete Buttigieg testified that the "pain" from high gas prices has increased the benefit for electric car owners, and then tried to deny that he'd said it…

"Of course, the more pain we are all experiencing from the high price of gas, the more benefit there is for those who can access electric vehicles."

INSERT VIDEO
Why It's Important:
Unbelievable. Buttigieg said, during a House testimony that the more "pain" Americans feel over gas prices the more "benefit" there is for those who own electric cars.
Not only is this a shocking and cold thing to say to millions of struggling Americans, but it also doesn't even make sense.
We know, based on what Biden and his energy secretary said, the administration is trying to force Americans to switch to electric cars.
The higher the price of gas goes, the more (they think) Americans will be willing to buy expensive EVs.
But what Buttigieg claims doesn't even fit that agenda. He claims the more expense oil (and thus, gas) gets, the more benefit there will be for those "who can access" EVs.
The dirty little secret is that even EV owners are hurt by high oil prices. Charging an EV requires electricity.
Most states still rely on fossil fuels for the bulk of their electricity. When oil prices go up, so does your energy bill.
Which hurts EV owners the same as everyone else.
Furthermore, states that rely increasingly on "alternative" fuels struggle to meet electricity demands during the Summer. That hurts EV owners, who need electricity to drive.
In fact, Tesla recently asked Texas customers to not charge their cars because a lack of wind had left the state's wind turbines useless.
Huh… if only they had some form of energy that was reliable, regardless of the weather?
I guess not.
Key Takeaways:
Pete Buttigieg claimed the pain of high gas prices was a benefit to EV owners.
This comes as other administration staff admitted they were letting gas stay high.
Buttigieg claimed he didn't say this, despite it being on video.