After California Continues Ban On Church Gatherings – Over 1,200 Pastors Are Planning To Hold Services Anyway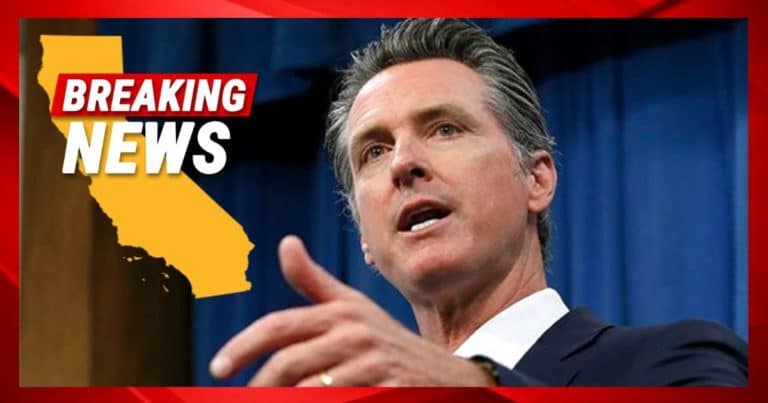 One of the shocking results of the COVID-19 lockdowns has been restrictions on free worship. Even though many states are reopening, blue states continue to forbid churches from opening.
I guess Democrats think worshiping God is "non-essential." Although churches across the country are reopening, Gov. Newsom continues to lock down the faithful.
Now, over 1,200 pastors in California are banding together—and defying the governor.
From Fox News:
More than 1,200 pastors in California plan on resuming in-person religious services on May 31, in defiance of Gov. Gavin Newsom's temporary ban on religious gatherings to limit the spread of coronavirus…

"We believe you are attempting to act in the best interests of the state," Tyler wrote to Newsom, according to the Los Angeles Times, "but the restrictions have gone too far and for too long."
Would you look at that? Over 1,200 CA pastors have announced they will resume worship services on May 31.
They are defying Gov. Newsom's ongoing ban on church gatherings.
Our Take:
Just imagine that: in liberal states you can still go to a pot shop… but you can't pray with your spiritual family!
This crisis has troubled many Americans. Not the disease, but how Democrat governors decided to take away our First Amendment rights.
I'm no Constitutional scholar, but I never read a part that said our free exercise of religion can be put on hold because of COVID-19.
The pastors sent a respectful letter to the governor. But they made it clear the restrictions on worship "have gone too far and for too long."
We know the risks of the disease. Things are getting better. Americans can protect themselves.
Do we really need governors to continue to decide what we can or can't do? Especially when it comes to something as sacred as our religious faith?
SHARE if you stand with these California pastors.
Source: Fox News