CA Gov. Newsom Sued By Conservative Group – He Wants To Give $75 Million To Non-Legal Immigrants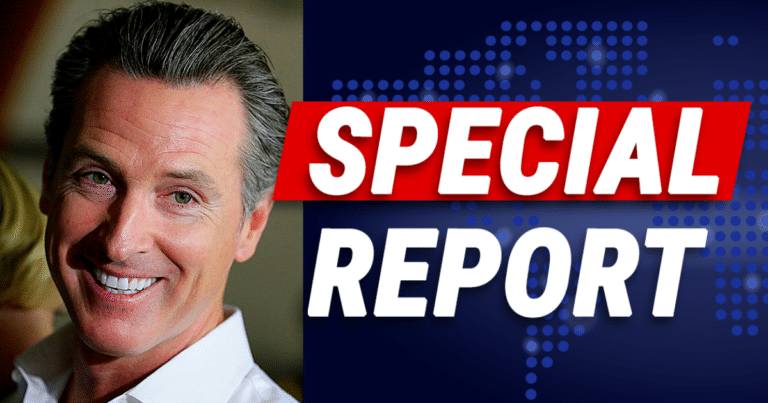 Throughout the ongoing crisis, we've seen the states demand more and more money. And that's had many worried.
But it's all been needed to battle the disease, right? Maybe not. Is it a coincidence that some of the states demanding more money are run by spend-happy Democrats? Many of them were already in debt long before the virus hit.
Now, we are discovering just what Gov. Newsom of California plans to do with a big chunk of their relief money. And a conservative group is fighting back.
From KTLA:
A conservative group has sued California Gov. Gavin Newsom to block his allocation of $75 million to provide financial help during the COVID-19 pandemic to immigrants in the country illegally who don't qualify for unemployment insurance.
Wow. A large sum of federal dollars (i.e.: YOUR tax dollars) have gone to states hit hardest by COVID-19.
That money is so their leaders can procure life-saving PPE, equipment, and other forms of treatment. Some of it can also go to Americans out of work or small businesses struggling to stay open.
But Gavin Newsom of CA wants to give a whopping $75 million of his state's COVID cash to non-legal immigrants.
One conservative group is trying to stop this move by suing him.
Newsom claims this money is needed because these workers don't qualify for unemployment insurance.
You really have to wonder where California's priorities are. For a long time, we've brought you stories about how the far-left government of the state has made one blunder after another.
Now, with millions of Americans suffering, they want to throw $75 million at people who didn't come here legally.
That money was meant for American workers and businesses. Schools are suffering. Restaurants struggle. Many families worry about putting food on the table.
How about using that $75 million to help them get back to work?
But I guess that kind of common sense is all too uncommon in the Golden State.
Please help SHARE to spread the word!
Do you think Gov Newsom should use the money on Americans?
Source: KTLA