California Just Broke The Threshold To Recall Governor – But They Still Need 400K More To Stop Newsom From Invalidating It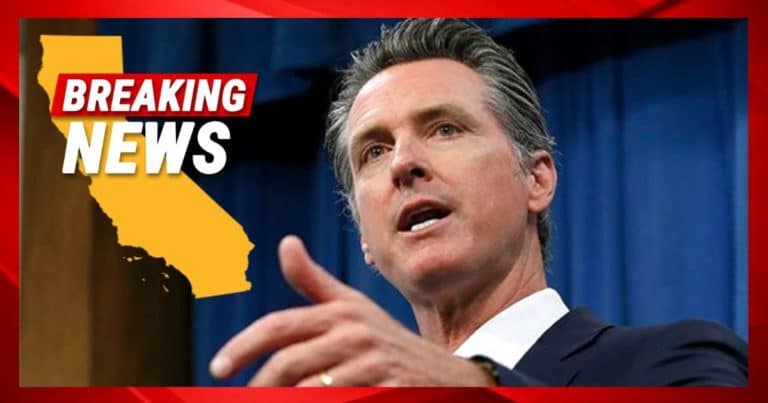 What's Happening:
Gov. Gavin Newsom of California has watched his popularity drop over recent months. Now, he's facing the very real threat of a recall election.
The movement has secured 1.5 million signatures, enough to trigger a recall on November's ballot. But their agenda might not be safe, yet.
Newsom may try to invalidate hundreds of thousands of signatures (ironic, since Democrats fought signature verification for the 2020 election).
So, recall leaders are pushing for more. From NOQ Report:
To realistically have a chance of triggering a recall election, we need another 400,000 signatures at the very least… Newsom and his cronies are going to do everything they can to invalidate signatures…

We're on target; we need 400,000-500,000 more signatures to cover for invalidated petitions. There are four weeks left and the team behind the recall efforts have been averaging about 100,000 new signatures per week. Instead of getting complacent, we need to hit the gas and make this happen.
The movement to recall Newsom has until March to secure enough signatures to trigger the recall.
But they fear Newsom will try to invalidate enough of the 1.5 million signatures already acquired to stop the motion.
Newsom and his supporters are pushing for stricter signature verification, in order to find a way to dismiss the recall effort.
If they succeed, the movement needs at least 400,000 more signatures to prevent Newsom's scheme.
It's shocking to think Democrats suddenly want stricter signature verification, when just a few months ago they weren't worried about it.
Only now, that it can help them avoid accountability, are a group of Democrats demanding tighter signatures standards.
If their signatures are verified, then the recall election will be on the November ballot. That will give a rival candidate a chance to replace Newsom as CA governor.
The GOP has donated $250,000 to ensure the movement crosses the finish line. Some Republicans have already expressed a desire to run against Newsom.
All they need now is enough signatures.
Key Takeaways:
The movement to recall CA Gov. Newsom has reached 1.5 million signatures.
But they fear Newsom will try to invalidate enough of them to stop the recall.
They need at least 400,000 more, to avoid his scheme.
Source: NOQ Report