California Gets Sued by 2nd Amendment Foundation – They Are Trying to Stop the Blue State's Gun Show Ban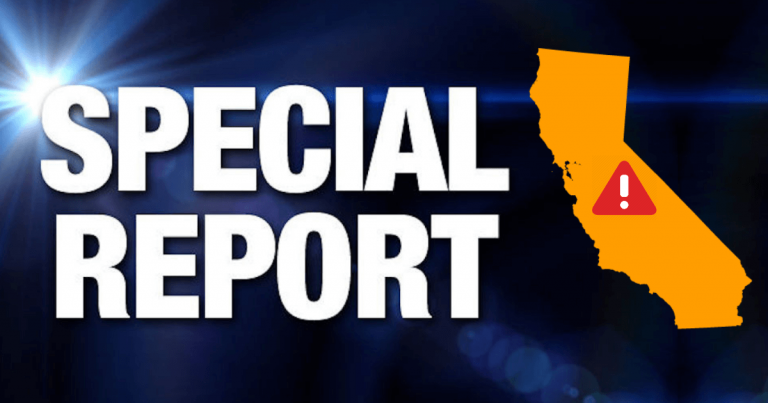 What's Happening:
The Supreme Court issued a key ruling this year, protecting the Second Amendment against state laws. But liberal states have overreacted it seems, quickly trying to pass any law anti-2nd Amendment laws as possible.
California's Gavin Newsom recently signed a bill into law that bans gun shows from being held on public property. This would make it very hard for people to host shows, given the scarcity and cost of using private land.
So, the Second Amendment Foundation is fighting back.
From Ammoland:
The Second Amendment Foundation has filed a federal lawsuit challenging California's Senate Bill 264, a ban on gun shows held on public property that was passed and signed into law by Governor Gavin Newsom…

"…the regulatory ban regime now in place in California applies to any gun show on public property, anywhere in the state. What is alarming to us is that Crossroads of the West has followed the rules, and so have vendors at their gun shows. Yet, the state is prohibiting constitutionally protected activities that are common all over the country, and are already highly regulated.
The Second Amendment Foundation has sued the State of California over a new law. The law bans gun shows on public land, which would make it very hard for organizers to host these events.
The motivation is obvious. Radical, far-left California Democrats want to stamp out the Second Amendment.
They've already set strict limits on gun shops and Internet sales of guns. And now, gun shows are not allowed to rent out public spaces for events.
Public space, as you guessed it, is supposed to be available to the public. The government maintains this land, so law-abiding citizens can make use of it.
It is very common for groups to rent out this space to host events. Public spaces are often much more affordable, are well known by locals, and are easily accessible.
To deny Americans access to public land for gun shows appears to be a form of discrimination. The state isn't banning BLM rallies, is it?
It certainly won't ban gun control events on this land, right? Or any other events hosted by residents.
So, why is the only group banned from using public property gun shows? The lawsuit accuses the state of violating the First Amendment rights of free speech and assembly.
As well as the 14th Amendment's equal protection under the law.
We'll see what happens next.
Key Takeaways:
The Second Amendment Foundation has sued California over a ban on gun shows.
A new law forbids gun shows from using public property for their events.
The lawsuit accuses the state of violating the 1st and 14th
Source: Ammoland