California Accused of Diversity Spending Extravaganza – They Threw $500 Million at Training for Diversity, Equity and Inclusion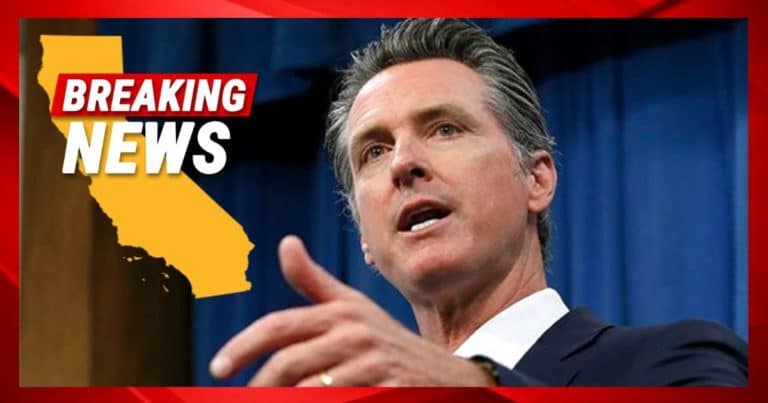 What's Happening:
Joe Biden's administration isn't the only Democrat-run government wasting time and money on "woke" ideology.
Yes, our Pentagon is now a laughingstock, because it spends more time on gender pronouns than on defending the country.
But Joe could learn a thing or two from the once-Golden State. Because they just blew a fortune on the wokest of the woke agenda.
From Fox News:
A conservative nonprofit estimated that California has spent over $500 million on diversity, equity and inclusion (DEI) initiatives, including spending nearly $50,000 on "racial equity" trainings for the state Fish and Wildlife Department…

"Diversity, Equity and Inclusion is becoming California's newest billion-dollar industry — on the taxpayer's dime," CORE lead researcher Will Coggin told Fox News Digital on Monday. "It's everywhere from kindergarten classrooms to the Department of Fish and Wildlife."
A watchdog group revealed that California has spent as much as $500 million in tax dollars on "diversity, equity, and inclusion" initiatives.
These are buzzwords for the woke agenda. Instead of protecting equality and civil rights, the woke left instead pushed radical ideas that put people in boxes because of their "identity."
If you are considered more of a minority than others (because of race, sexuality, or religion), you are treated better in the woke socialist mindset.
And it seems California has spent half a billion dollars pushing this stuff through their agencies.
The Center for Organizational Research and Education has called this kind of training the "newest billion-dollar industry."
Democrats funnel large sums of cash to "woke" groups under the guise of "diversity." By doing this, they get to pay back their donors and brainwash government staff and public school students.
These kinds of initiatives have come under fire in other states. Parents have challenged school boards for pushing this kind of teaching, often called "CRT."
In response, the DOJ has even tried to pressure parents to back down.
It seems that "woke" training has replaced "green tech" as the latest industry Democrats are dumping money into.
They hide behind these ideas, pretending they will help America. But it only serves to waste tax dollars and make the rich richer.
Key Takeaways:
CA may have spent as much as $500 million in tax dollars on "diversity" initiatives.
A watchdog group called "diversity, equity and inclusion" the new billion-dollar industry.
California and other blue states push woke ideas to make their allies rich.
Source: Fox News