California Liberals Strike Again – While Governor Eyes New Curfew, Lawmakers Escape To Hawaii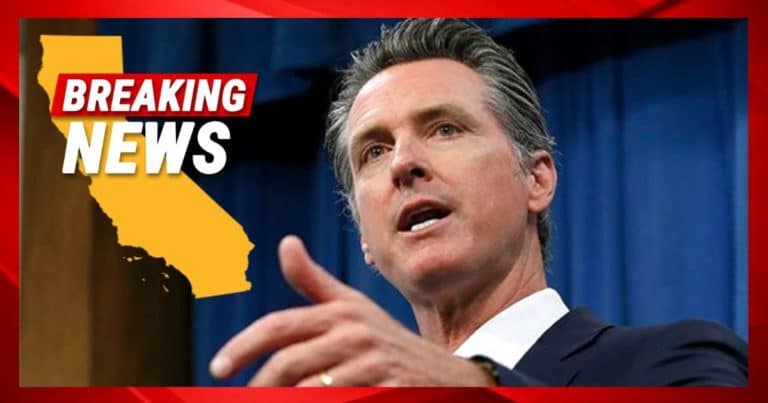 As we head into the holiday season, many politicians and lawmakers are worried about social gatherings. Some states have even encouraged citizens to cancel Thanksgiving and Christmas get-togethers.
And if you do plan on some holiday revelry, a few governors are asking you to maintain social distancing and limit the gatherings to 10 people. They're also talking about more lockdowns.
But this apparently doesn't alter plans for political conventions, especially those in sunny retreats.
Recently, California Governor Gavin Newsom said he was considering a statewide national curfew to combat the new spike in coronavirus cases.
This would presumably apply to all residents, including politicians. However, a few of those politicians aren't worrying about curfews … because they're in Hawaii.
To many facing new lockdown orders, this may appear to be hypocritical.
Via Breitbart:
Several California lawmakers are in Maui, Hawaii, this week, for an annual legislative convention — despite rising coronavirus cases that led Gov. Gavin Newsom to threaten a statewide curfew on Monday.
The San Francisco Chronicle noted that the epidemic has "largely grounded the global travel industry" and yet, the annual political conference in Hawaii wasn't affected.
It lasts for five days in Maui, and is taking place at the Fairmont Kea Lani on Maui's southwest shore, an idyllic location for any convention.
It's true that this year's event is a good deal smaller — it's only one-third of its usual size, according to organizers.
Even so, the Fairmont has booked 50 rooms for the convention and there will be approximately 120 people staying at the resort. Legislators from Cali, Texas and Washington are expected.
So, while California and other states are talking about refreshed restrictions, which include social distancing crackdowns and limited travel, this convention is moving forward.
Many Americans have called out the higher-ups for such behavior in 2020, in fact. House Speaker Nancy Pelosi's now-infamous hair salon visit is a perceived example of "do as I say, not as I do."
If those in charge enact these rules and restrictions, they should of course practice what they preach.
But it just doesn't seem to be the case, which is a big reason why so many citizens continue to rail against the political and legal maneuvers as a result of the pandemic.
Key Takeaways:
California Governor Gavin Newsom suggested a curfew in response to a new wave of coronavirus infections.
But several Cali lawmakers, as well as legislators from other states, are headed to Maui for a 5-day political convention.
With politicians talking about more lockdowns, distancing, and travel restrictions, this might come across as largely hypocritical.
Source: Breitbart