California Mayor Forced To Resign – He Was Caught Saying Trump Supporters "Already Have Masks"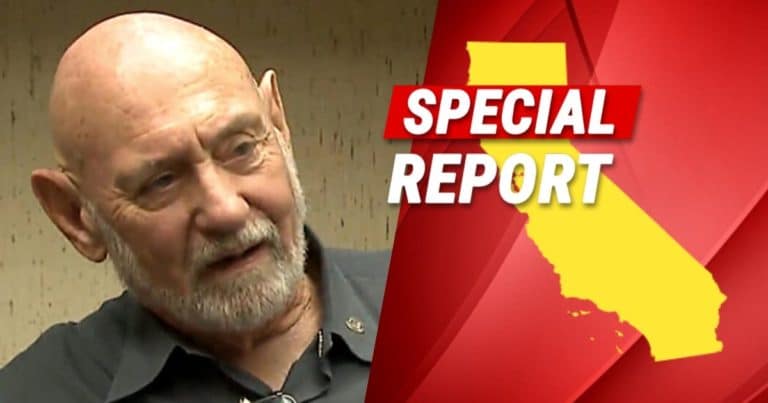 A California mayor just crossed a line—and for once, he's paying the price for his actions.
The Auburn mayor was messing around social media. In the midst of this crisis, he thought he'd post a joke at the expense of conservatives. But it was low, even for Democrats.
The outrage appeared to be strong enough that he's been forced to take responsibility for his words.
From Fox News:
The mayor of a Northern California city said this week that he'll step down after posting social media messages comparing supporters of President Trump to members of the [KKK], a report said…

In one of the posts, the mayor — who is also a physician — shared a photo of a [KKK], with the caption, "Good news for Trump supporters is that most of them already have masks," the report said.
Dang. I'm nearly speechless.
The mayor made a tasteless, insulting joke about Trump supporters and the current crisis.
Even as the country is battling this invisible threat, this Democrat had no problem lashing out.
How many times have we read people saying we have to "come together" during this crisis?
I guess that doesn't include Democrats who want to take cheap shots at MAGA people.
It's especially ugly when you consider the heroic work Trump has done to help the state of California.
Even liberal Gov. Gavin Newsom said Trump hasn't hesitated to provide what he needed. He said everything he asked of the president, he did.
This mayor decided to thank the president by making this disgusting joke.
This is the very worst time to take those kinds of jabs. I'm not surprised residents and people online were outraged.
Kirby had no choice but to admit to his failure and resign.
The real question we should be asking is: will other Trump-haters learn from this story?
I guess we'll have to wait and see.
SHARE if you think this California mayor got justice.
Source: Fox News