California Faces Towering Red Wave – Major Primaries in LA and San Francisco Could Turn the Blue State Upside Down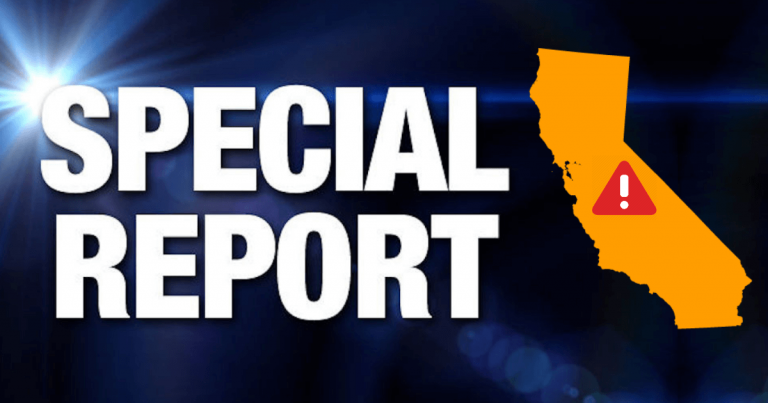 What's Happening:
We know that the 2022 midterms will have a huge effect on our government, for years to come. We also know that in many red and swing states, Democrats are poised to lose big time.
Polls show that voters blame Democrats for Joe Biden's failures—and they could lose many seats.
But what about in states that are deep blue? Are Democrats safe? Not quite. It seems years of failure and radical policies are upsetting voters in America's biggest liberal state. And a shakeup could be coming.
From CNN:
In Los Angeles and San Francisco, two of the nation's most liberal large cities, voters are poised to send stinging messages of discontent over mounting public disorder…

That dissatisfaction could translate into the recall of San Francisco's left-leaning district attorney, Chesa Boudin, likely by a resounding margin, and a strong showing in the Los Angeles mayoral primary by Rick Caruso, a billionaire real estate developer and former Republican who has emerged as the leading alternative in the race to Democratic US Rep. Karen Bass, once considered the front-runner…

Linking both these contests — as well as several Los Angeles City Council races and an ongoing effort to recall George Gascon, Los Angeles County's left-leaning district attorney.
Major failures on the part of leftist Democrats could result in huge upset primaries in the state of California.
For years, California Democrats have moved more and more leftward. But in recent years, their radical agenda has resulted in skyrocketing homelessness, rampant crime, and enormously high costs of living.
It seems, with Biden stumbling around in D.C., Californians are getting fed up with leftism. Signs point to major recalls that will unseat San Francisco's radical DA—who infamously lets criminals off the hook.
Los Angeles's radical DA, George Gascon, might also be recalled after pushing far-left policies that have encouraged rampant crime.
Los Angeles voters might also nominate a billionaire and former Republican Rick Caruso as their candidate for mayor. This would be a staggering blow to the liberal establishment, which is counting on leftist Karen Bass to win.
It's unclear if any of these moves will help Republicans win seats at the state level. But if these far-left candidates lose or are removed, the Democratic Party is in big trouble.
It will send a message to the rest of the country that—in the most liberal sections of the country—socialism is dead.
Voters do not want "progressives" ruining their communities. And it will send Democrat candidates scrambling across the country.
But will they wake up enough to reject their far-left policies and listen to Americans?
Key Takeaways:
Primary races in California could shake up the liberal establishment.
Voters could recall far-left DAs in SF and LA.
Democrats might nominate a former Republican to be their LA mayoral candidate.
Source: CNN