Trump Fans In California Are Fed Up – Display Giant Message On 'Crazy Horse' 101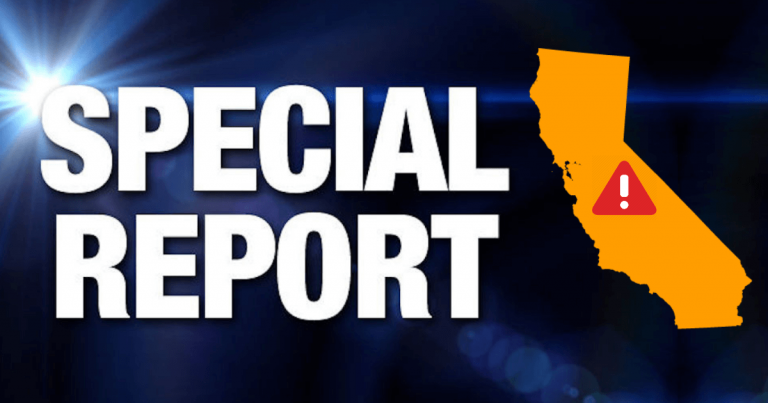 They pulled out all the stops – what a sight in blue California!
Donald Trump supporters are becoming more and more fed up with Democrats running their states into the ground.
It looks like there's a red wave building across America for 2020 – could it be so big it washes over California?
A recent scene shows momentum is growing, even in the Golden State.
Trump fans gathered on a highway overpass in California, at the crossing of Crazy Horse Road and Highway 101.
They greeted passing motorists with a very clear message:
We love our President and we're not afraid to show it!
They're true patriots and they want everyone to know it. Check out this beautiful sight: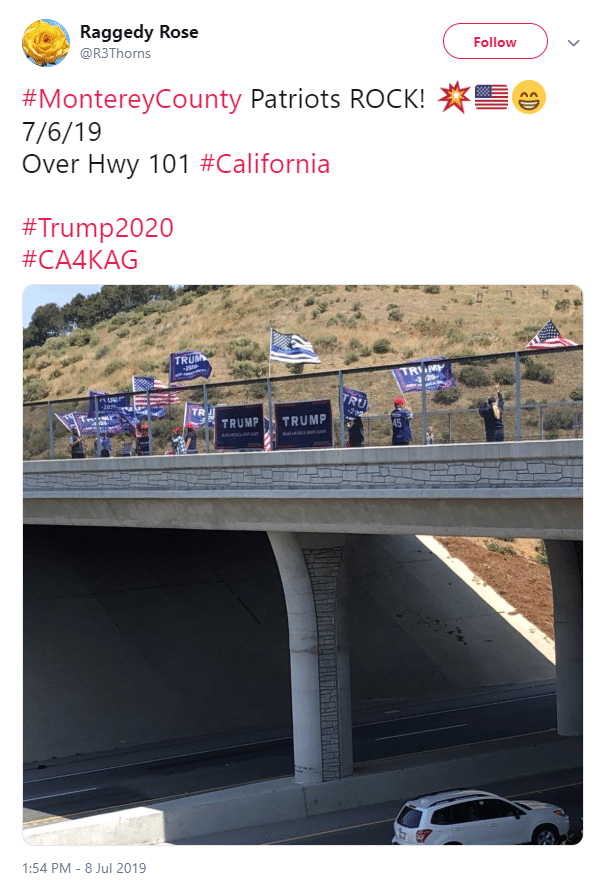 Good for them, standing up for what they believe in and supporting their President!
Apparently, this was taken during Trump's official announcement for re-election in 2020.
Democrats may want Trump supporters to think they're outnumbered, but it looks like they're everywhere.
Every time I turn around, I see evidence of strong Trump support – and it sends a clear and powerful message to Trump as well:
It essentially says, "we are working hard to turn the tide in blue states too!"
Many people said this was "great to see" in the Twitter comments, too, and a few weren't even California residents.
Personally, I think Democrats are running scared … they don't want these pictures and messages to get out.
But they're out there. Especially when Trump supporters share it out.
SHARE if you support President Trump for 2020!
Source: Twitter