After Caravan Rushes Towards Southern Border – Guatemala Drops Anvil Of Justice, Turns Many Of Them Around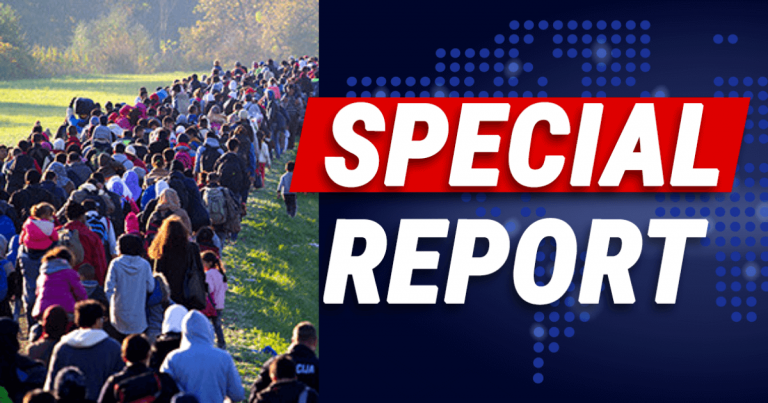 What's Happening:
Soon after it was clear that Joe Biden would replace Donald Trump, things started to happen in South America.
After four years of strict immigration rules, it seems some folks think they will have a warm welcome under the Democrat.
Already, a caravan of thousands has formed, headed for the U.S.-Mexico border. Biden's team begged migrants to wait just a little bit—as they are far from ready.
But, as it turns out, the agreements Trump made with our neighbors are still holding up. From Fox News:
Guatemalan security forces have cleared a road occupied by hundreds of U.S.-bound migrants who crossed into the country from Honduras last week.

Some members of the migrant caravan agreed to take buses back to the Honduran border Monday after several nights stuck at a roadblock on a rural highway in Vado Hondo, about 35 miles from the Honduras and El Salvador borders.
Back during the migrant crisis of 2018, President Trump was unable to secure support from our own Congress.
So, he resorted to negotiations with Central and South American countries to make sure our border was safe.
Countries like Mexico and Guatemala agreed to slow or prevent migrants from marching over their borders to reach the U.S.
Our lawmakers seemed to take little action to protect our nation's borders. Ironically, foreign nations seemed to do more than our own.
And it appears they are continuing to do much more. As a new wave of migrants rushes toward our borders, Guatemala is turning them back.
That's more than what Joe Biden appears willing to do. His people refused to give clear answers to potential asylum-seekers, claiming that at some point in the future, they will be able to process their request.
Doesn't bode well for Biden's immigration plans, if you ask me.
The pandemic should be reason enough for Democrats to protect the border. After all, Democrats shut down our own schools, businesses, and even churches over it.
You'd think they would urge migrants to stay away to "slow the spread," too.
But that doesn't seem to be the case.
Do you want our nation's border to be protected?
Key Takeaways:
Guatemala turned away hundreds of migrants that stormed their border from Honduras.
New caravans are forming, as migrants say they believe Joe Biden will let them through.
Biden's team admitted they were not prepared to receive new migrants.
Source: Fox News