After Caravan Rushes Texas – Trump's Border Patrol Delivers Southern Justice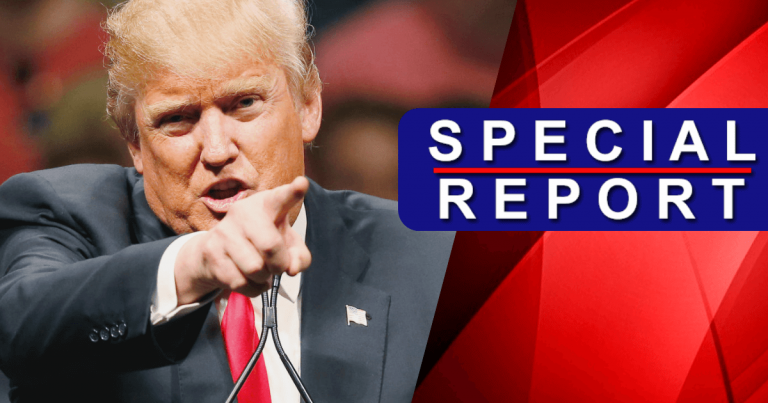 This caravan from a new country didn't think Donald would dare – here it comes.
We thought the caravans had stopped, but it turns out the mainstream media just isn't reporting them
It looks like caravans are continuing to rush the border, and they are no longer just from Central America.
The courts have tried to tie Trump's hands, but our Border Patrol is continuing to do an exemplary job of stopping them.
In just the past 24 hours, hundreds in a caravan from a new country flooded a bridge to the border and tried to force their way in.
From Conservative Review:
Two groups of mainly Cuban nationals attempted to rush the Hidalgo port of entry by running across the Hidalgo International Bridge near McAllen, Texas, late Tuesday evening, according to Customs and Border Protection (CBP).
And what did Trump's Border Patrol do? They executed their zero-tolerance policy:
According to a CBP official in an emailed statement, "At about 6:50 p.m. on Tuesday, July 3, U.S. Customs and Border Protection deployed officers and concertina wire to temporarily close the Hidalgo International Bridge in response to multiple groups…
Stopped—in their tracks! Thank you, border patrol.
Incidents like this are not going to stand. What is a nation without borders?
You know. And our Border Patrol is not about to let that happen.
Nothing is going to stop these folks from countries all over the world, including Cuba, from entering the United States.
Not walls, fences, or legislation.
The only way they will be turned around is by a show of force and shutting it all down.
Democrats seem to have gone from denying the border problem exists to blaming Trump for it, and even manufacturing it for his own purposes.
We know they are full of hot air. Our troops are doing their very best under difficult circumstances.
But these folks who try to rush across our border?
They'd better watch out, because our brave American men and women are not letting them in, no matter what.
SHARE if you support our military at the Southern border!
Source: Conservative Review