After Chicago Church Holds Services – Democrat Mayor Sends In Police Raid To Stop Them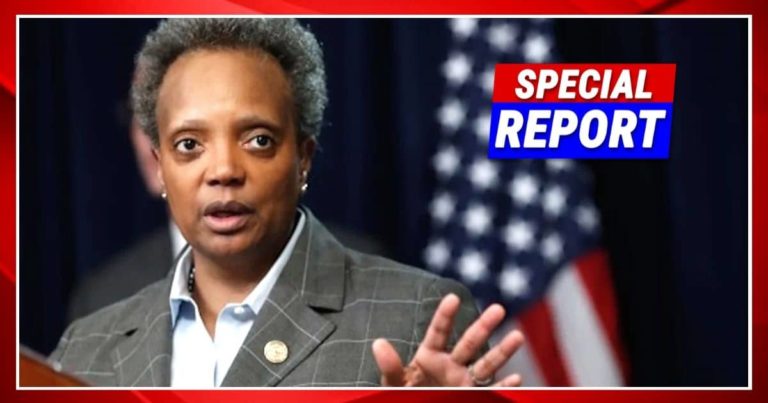 What's Happening:
President Trump urged state leaders to allow churches to reopen, deeming them "essential" to American life.
The mayor of Chicago appeared openly defiant of the president's mandate. On Sunday, she raided a local church that was holding a service, despite her lockdown order.
On Sunday, Chicago's first openly gay mayor, Lori Lightfoot, mounted a raid on a black South Side church for holding services in defiance of her coronavirus lockdown orders…

Pastor Lewis told Starnes that he felt like he was confronting "the Soviet-style KGB" as the officers pounded on his doors and demanded entry to shut the church down.
Why It's Important:
Liberal states continue various lockdown measures, despite a downward trend in COVID-19 cases and deaths. Numerous groups have demanded an end to lockdowns, including businesses and churches.
Many have questioned the legality of governors' lockdown orders, particularly in the area of Constitutional rights. Stricter orders have limited the religious freedom of millions of Americans.
This sparked President Trump's decision to declare houses of worship essential. Mayor Lightfoot appears to be ignoring calls from within her own community to respect citizens' First Amendment right to worship.
A raid on a house of worship—while at the same time releasing criminals from jail—has led many Americans to criticize Democrat leadership during this crisis.
Key Takeaways:
Mayor of Chicago sent a police raid to shut down a church service last Sunday
This comes after Trump's call for churches to reopen, as essential
Concerns are growing that governors and mayors are violating Americans' First Amendment rights.
Source: Breitbart