After China Officials Blame COVID On U.S. Military – Their Chinese Ambassador Sets Record Straight: "A Crazy Thing"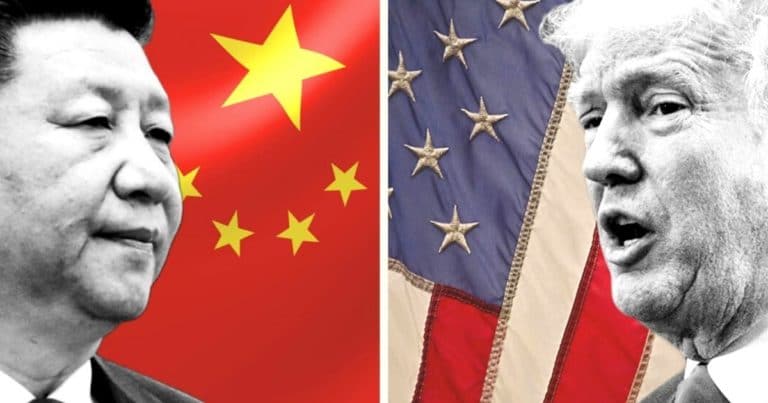 We recently reported the jaw-dropping propaganda coming out of communist China.
Some of their officials have actually blamed the U.S. military for starting the virus outbreak. They said we traveled to Wuhan and got people infected. Really? Wow…
So what did Trump do in response? He started calling it the "Chinese virus" to remind the world where it really came from.
And now, the Chinese ambassador was forced to set the record straight.
From Fox News:
The State Department backed up China's Ambassador to the U.S. Cui Tiankai for calling the Chinese Foreign Ministry's coronavirus conspiracy that the U.S. Army was responsible for the virus' outbreak in Wuhan a "crazy thing."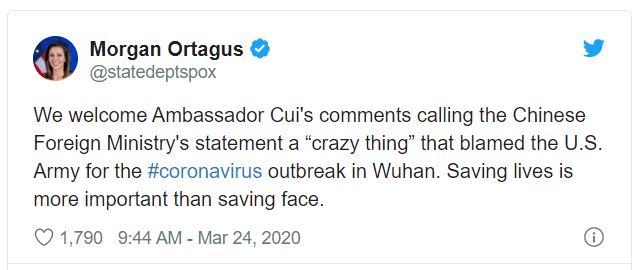 China's Ambassador to the U.S. had to make it clear that China's attack on our military was a "crazy thing."
Let's be honest, we know how the virus started. China did not properly regulate their "wet markets."
The unsanitary conditions exposed their citizens to this new virus. And because their response was so slow, it spread around the world.
They tried to hide that fact by spreading some bogus propaganda.
But it looks like Trump's tough stance once again beat China. The country is backing down.
The whole world believes (rightly) that this thing started in China. And we know they tried to cover it up as it got out of control.
Thankfully, their ambassador is admitting it. Now all they have to do is make amends, huh?
SHARE to help set the record straight on China!
Source: Fox News