President Trump Is 'Making China Pay' – He Just Unveiled $12 Billion Taiwan Deal That Restricts Huawei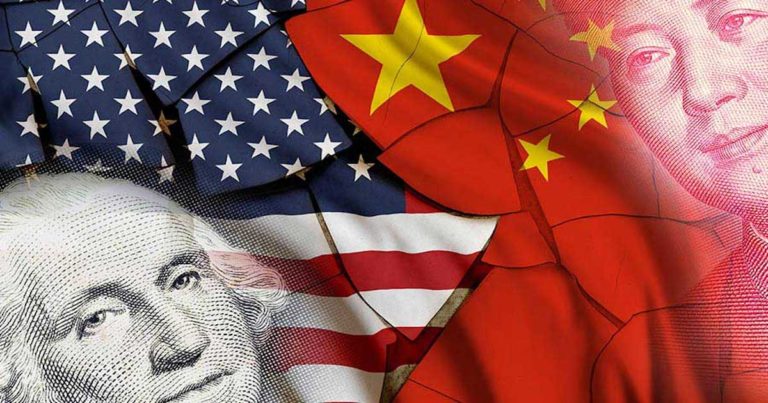 What's Happening:
President Trump has been looking for ways to hold China financially accountable for their role in the pandemic. If appears he has found one, in a new deal with Taiwan.
The president announced a deal with a Taiwan chip manufacturer. Taiwan Semiconductor Manufacturing Co Ltd will build a new factory in Arizona, part of a $12 billion deal.
The Trump administration hit hard against the Chinese Communist Party (CCP) late this week with the announcement that a Taiwan chip manufacturer will be building a plant in the United States and that the move will severely restrict the company's ability to sell to China's Huawei.
Why It's Important:
This could strike China on numerous fronts. First, this brings new manufacturing back to the United States, reversing a decades-long trend. Secons, it provides non-Chinese-made chips to American tech companies, alleviating recent fears that Chinese components are compromised.
Third, with chips being made in the United States, it restricts the likelihood that TSMC's parts will be available to Huawei, a major Chinese phone and computer manufacturer.
Trump's selection of a Taiwanese company might also be an indirect jab against China's policy. Longstanding hostilities exist between Taiwan and the communist nation.
Trump has provided a lucrative trade deal to a country other than China. It appears he is backing his word to make China accountable for the virus outbreak.
Key Takeaways:
Trump has signed a $12 billion deal with a Taiwanese chipmaker.
TSMC will build a plant in Arizona, invigorating American manufacturing.
The deal will make it harder for China to acquire chips from TSMC a move apparently fueled by Trump's desire to hold China accountable for COVID-19.
Source: Daily Wire