China Just Threatened The United States – Hints They May Plunge Americans Into "Mighty Sea Of Coronavirus"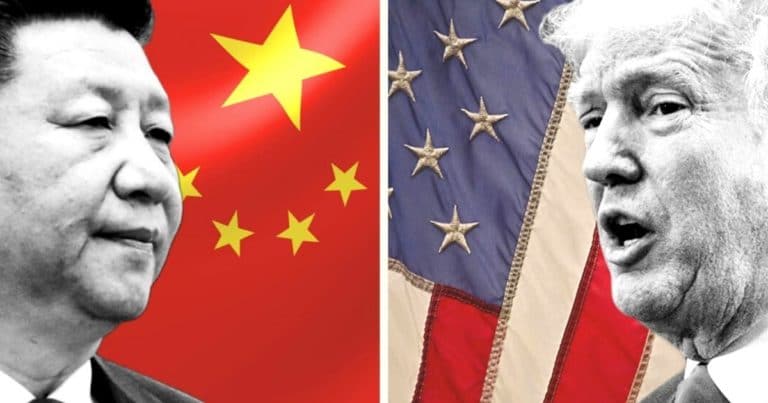 Where did the coronavirus state? Every expert in the world says Wuhan, China.
Many people suspect the country was not honest about the beginning of the outbreak. Their silence might have contributed to the spread of this virus across the planet.
America is battling a disease—and it doing better than most of the world. But President Trump is demanding answers from China.
He's calling out the communist nation for their poor response. China, in response, is spreading its own bogus propaganda.
Even worse, they are threatening Americans in a way no one expected.
From Fox News:
Now that the number of new people infected with the coronavirus in China is slowing down, the country's Communist Party is ratcheting up threats against the West, with a particularly nasty warning about access to life-saving drugs aimed at the United States…

The article also claimed that China could impose pharmaceutical export controls which would plunge America into "the mighty sea of coronavirus."
China seems to be getting its outbreak out of control. But they are taking the time to slam the United States.
In addition to suggesting we started the outbreak, they are making threats. China is saying they might restrict the export of drugs in order to make us suffer more.
Imagine such a threat. China has benefited for years from our trade and business. Yet now, when the world is in crisis, they make pathetic threats.
Something tells me they won't follow through with that threat.
America and the whole world needs medical support—now more than ever. We have our own factories and companies to produce supplies.
But of course, we'd want to buy supplies and materials as needed. For China to make that threat, right now, is unbelievable.
Considering how decisive Trump's response has been over this crisis, he might not take this threat too lightly.
We might see him blast China like never before.
SHARE if you want Trump to stand up to China's threat.
Source: Fox News