Chinese Manufacturers Turn Major Profit On Masks – They're Saying It's Like "Printing Money"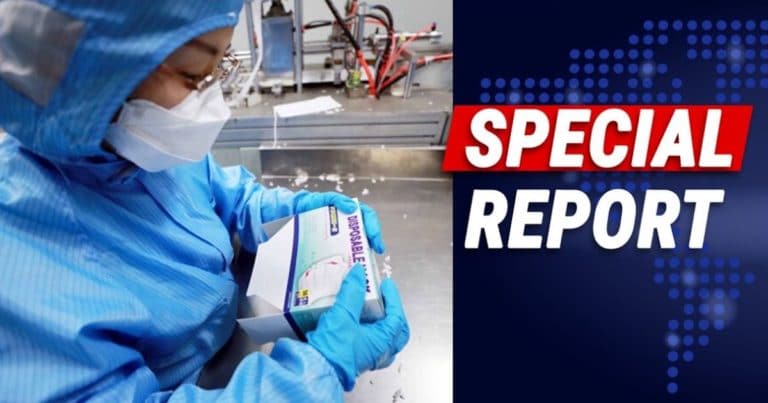 Well, we could just say, "business is business." The world is in dire need of medical masks right now, so it makes sense mask manufacturers are raking in the cash, right?
But some might take issue with Chinese manufacturers treating this as a money-making opportunity.
It looks like they are suddenly turning a very big profit—do you think they will apologize for it? The Daily Caller  is reporting the "fever pitch" of the need for masks is giving one manufacturer a big boost:
'A mask machine is a real cash printer,' Shi Xinghui, a sales manager of an N95 mask manufacturer in China, told Agence France-Presse.

The profit of a mask now is at least several cents compared to less than one in the past.

Printing 60,000 or 70,000 masks a day is equivalent to printing money.
Like I said, there are a couple of ways to look at this.
One could say China is just trying to help. After all, they're creating equipment designed to help stop the spread of the virus.
On the other hand, one could argue that it's a little ironic that they're now profiting from this mess.
Plus, you've got a director at one company saying, "everyone wants to profit from the global shortage." That statement could be considered in bad taste, wouldn't you say?
Furthermore, there's one other aspect to think about:
We're seeing a lot of defective products these days. Several countries have reported a ton of faulty masks and virus tests they've received from Chinese manufacturers.
So, can we say they're making a fortune on selling these questionable products? Perhaps we could.
How do you view this news about Chinese manufacturers cashing in on the demand for masks?
Source: The Daily Caller