Liberal Church Erects DISGUSTING Nativity Scene – Christians Are OUTRAGED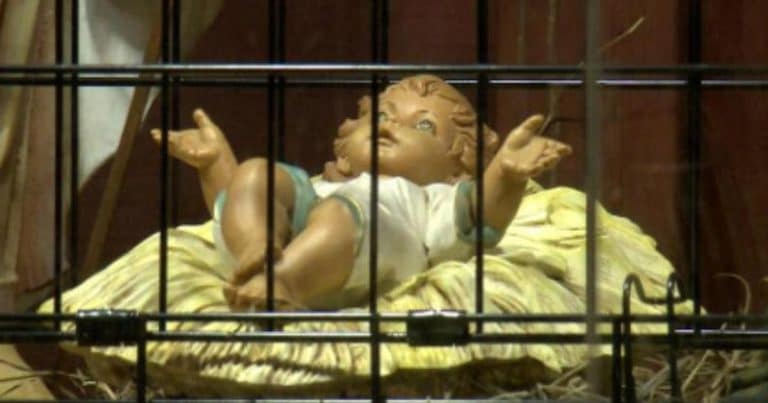 If you want to make a political point, write an op-ed for the newspaper.
Call in to a radio show that talks about politics, culture, and society.
Discuss it with your friends and family in private.
But do NOT, under any circumstances, try to make your point in the realm of religion. That's called "sacrilege."
And it's exactly what St. Susanna's Parish in Massachusetts did … and Christians everywhere are absolutely furious.
The obviously liberal church erected the traditional nativity scene with the Christ child. But guess what?
From CBS Boston:
"It's an unconventional take on the nativity scene at St. Susanna's Parish Dedham…
The baby Jesus is in a cage, the wise men are closed off by a wall.

'We try to take a picture of the world as it is and put it together with a Christmas message,' said Pastor Fr. Stephen Josoma.

That message this year questions 'peace on earth', since Jesus represents migrant children being held at the southern border separated from their parents.

The wise men are the caravan of migrants behind the border wall."
Parishioner Pat Ferrone says they're "not trying to scandalize anyone," and they're just "trying to reflect back a reality that has to be looked at."
Okay, firstly, NO. It's NOT a "reality."
It's a warped version of reality created by the mainstream media in order to evoke a reaction from a confused populace.
The idea that our government is just tossing kids in cages and treating them like animals is false, and has never been accurate.
The detainment process for illegal migrants has been the same for decades and yes, many illegals come with children.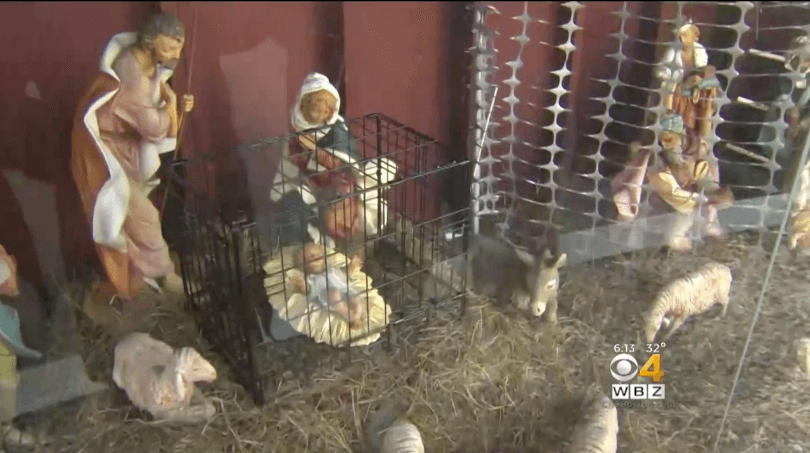 They're breaking the law. What should we do, get them all rooms at the Plaza?
But anyway, the point is, even if you believed the mainstream news nonsense, you don't change the nativity scene.
You don't mess with a scene that features the Baby Christ, who millions embrace as their Lord and Savior.
Keep politics OUT of religion, okay?
Source: CBS Boston