After 9th Circuit Upholds Church Lockdown – Supreme Court Gets Appeal Request from California Church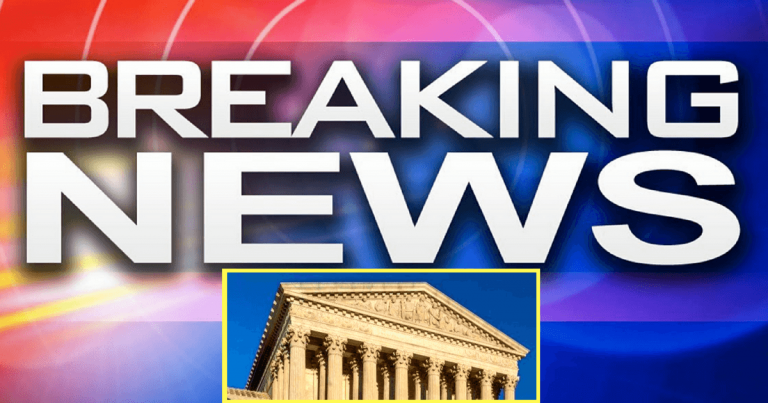 President Trump declared last Friday that churches are essential, urging our governors to allow them to reopen.
Yet it appears many states continue to lock down houses of worship. All this, despite the ongoing decline of the pandemic.
So now, a California church is taking its battle to the highest court in the land.
From Politico:
The battle over the impact of coronavirus lockdown measures on Americans' religious observances has reached the Supreme Court as a Southern California church and its pastor made an emergency appeal for relief from executive orders issued by Gov. Gavin Newsom.
A church in Southern California's case to overturn the governor's lockdown was rejected by the 9th Circuit Court. So, they are making an emergency appeal to the Supreme Court.
9th Circuit Court judges, Clinton and Obama appointees, criticized the church. They even claimed that opening up houses of worship was like making a "suicide pact."
Unwilling to let these judges have the final say, the church is taking it to the SCOTUS.
Our Take:
It's unthinkable that grocery stores, bars, and restaurants can "safely" reopen, but not houses of worship.
Imagine that: at a time when Americans need the encouragement and guidance of their faith the most, liberal governors are refusing.
Since when does the existence of a disease justify erasing our freedom of religion? The First Amendment specifically states that the government does not have the power to interfere with the "free exercise" of our religion.
Yet, Gov. Newsom and other leaders appear to have so little regard for our faiths, they shut down churches without a moment's thought.
In the past, this would not have been tolerated in this country. Churches and houses of faith would have been the first place people would have gone to for guidance in a crisis.
Today, liberal states want us to look to the government to guide us. It didn't even occur to them that churches should have stayed open because they are a vital part of our communities.
If this case is accepted by the Supreme Court, it will be a watershed moment in our history. It will allow the highest court in the land to decide much of our fate.
Will they allow governors to shut down our freedoms? Or will they uphold the First Amendment?
Liberal leaders don't seem to think Christians and other people of faith can exercise caution, while still worshipping God.
If they had it their way, we might all still be locked up. Perhaps until Christmas.
Hopefully, the Supreme Court will set this right.
SHARE to tell California hands off our First Amendment rights.
Source: Politico