After 45 Climate Protesters Block New York Traffic – The NYPD Whips Out The Cuffs, Arrests Them All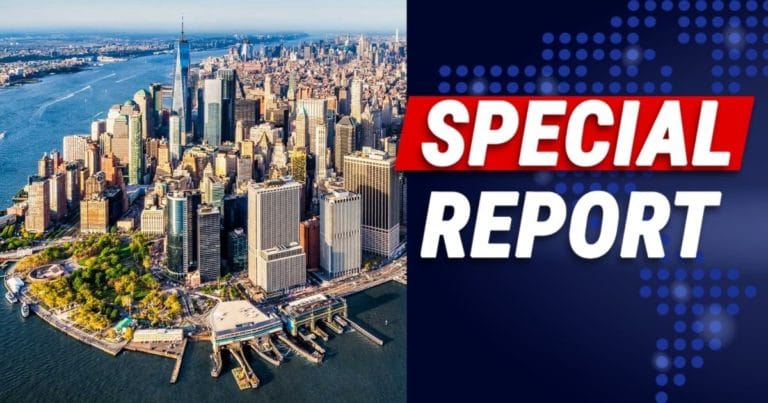 What's Happening:
What is the real goal of "climate activists"? You'd think they are just trying to "save" the planet. But very rarely do they do anything that seems to be helping. In fact, many climate protesters seem to cause more problems than help.
We all know about those climate marches that leave cities covered in litter. It takes days or even weeks to clean up the mess left behind by these "environmentalists." But two groups of activists in New York went even further. They blocked two major highways with cars and bodies to "protest" climate change.
So, the cops took care of them.
From Daily Wire:
Two groups of climate protesters were arrested en masse Monday after blocking highway traffic on opposite ends of New York City during rush hour.

Police arrested 45 protesters from the Sunrise Movement and Extinction Rebellion after the two groups used vehicles and human chains to block traffic on both FDR Drive and the West Side Highway for about an hour.
Two groups of extremist activists blocked traffic on two major roads in New York City. They were protesting the fact that Democrats removed climate provisions from the ever-changing spending package. And although the people making those changes are in D.C., these geniuses decided to ruin New Yorkers' day.
Your brain will hurt trying to figure that one out.
New York police were not putting up with this nonsense. They arrested 45 protestors for creating a dangerous situation on the FDR Drive and West Side Highway. Have you ever driven in New York? You wouldn't want to step out on the road unless you knew you had the green light. For these people to block traffic like this—they were ensuring somebody was going to get into a wreck.
This comes after similar protestors blocked the Golden Gate Bridge out in San Francisco, again over something happening in D.C. In the same way, they obstructed a major roadway, punishing people who—ironically—already agree with them.
I'd like to see these protesters go out to a conservative city and try this kind of stunt. They will learn very quickly patriots don't like to be bullied by hippies who are too afraid to go block traffic in D.C. But it seems even New Yorkers don't appreciate this kind of game, as the cops didn't waste time arresting them.
Key Takeaways:
Forty-five climate protestors were arrested in NYC after blocking two highways.
These climate activists were protesting Biden's upcoming spending bill.
Democrats were forced to remove radical climate provisions from the bill.
Source: Daily Wire