Clinton Lawyer Suffers Major Loss in Trial – Federal Judge Just Denied Sussmann's Motion for A Mistrial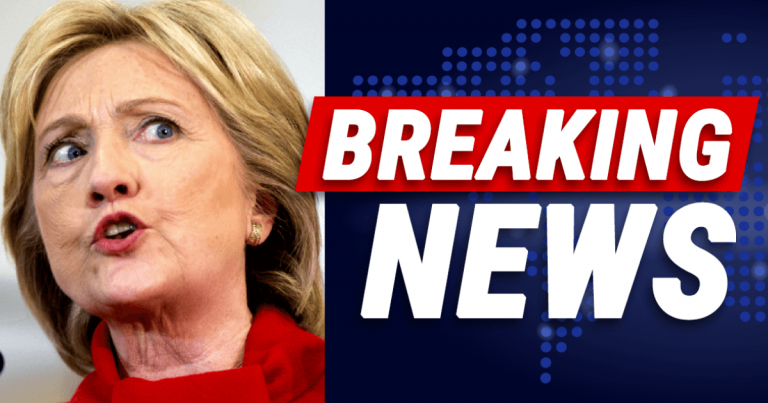 What's Happening:
Clinton and her allies have been scrambling ever since John Durham launched his case against Michael Sussmann.
Sussmann, a Clinton ally, is being charged with lying to the FBI. His trial just began and—right out of the gate—his lawyers tried to derail it.
But the judge struck down their last-ditch effort to evade justice.
From Fox News:
The federal judge presiding over the case of Michael Sussmann denied the defense's motion for a mistrial Thursday morning, as the defense left open the possibility for Sussmann to testify during trial…

The government argued that a mistrial is "not needed in this case," saying that Elias's answer was a "non-responsive" one to a question asked by defense counsel.
Sussmann's lawyers jumped on what appeared to be a technicality, demanding the judge declare this a mistrial.
A mistrial would end the trial and potentially make it impossible for Durham to charge Sussmann again.
The reasoning for calling for a mistrial seems odd, given the context. What we can say is that Sussmann's lawyers are sounding desperate.
They do not want this trial to continue. Bringing Sussmann or anyone else onto the stand could expose the people involved in this scandal.
Including Hillary Clinton, who appears to be at the core of this scheme from 2016.
It seems clear that Sussmann's lawyers don't have a strong case. Durham has Sussman's messages to the FBI, saying he was not working for a client when he approached them.
If Sussman faces conviction, he might be pressured in giving up other associates for a lean sentence.
Does that mean Clinton could get caught up in this investigation? What do you think will happen?
Key Takeaways:
Michael Sussmann's lawyers filed for a mistrial at the start of the trial.
The judge rejected the request, meaning the trial will continue.
It's unclear if Sussman will testify during the trial.
Source: Fox News