CNN Sideswiped By Their Own Impeachment Poll – Pelosi's Democrats Are Turning Against Nancy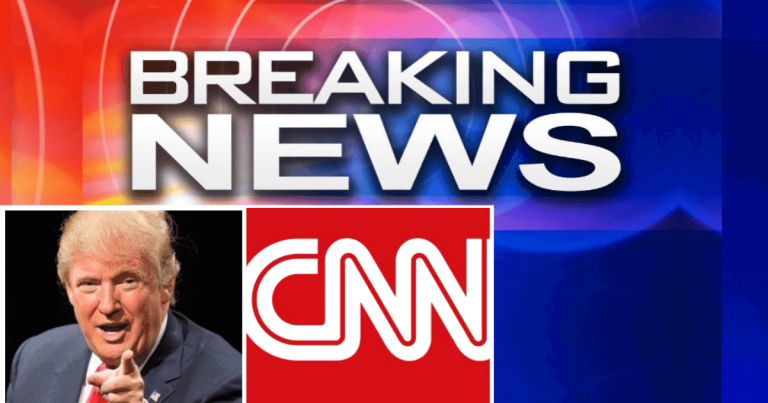 At this rate – CNN's going to put themselves out of business!
Pelosi's House Democrats are charging ahead with their impeachment vote. They are convinced they will be able to remove Trump from office.
Funny, how it seems Americans no longer support impeachment. Many polls have shown impeachment is dropping among swing voters.
But whenever Democrats are confronted with things like facts, they lean on their liberal outlets to back them up.
They always seem to produce polls that oversample leftists, which give them a bump.
So, what are they going to do with this CNN poll that shows a major swing on impeachment?
This is a big deal.
From Daily Wire:
A new CNN impeachment poll released on Monday found that not only is support for impeachment and removal underwater nationwide, but that support has dropped among Democrat voters by double-digits…

"Opposition to impeachment and removal stands at 47% in the new poll, up from 43% in November."

CNN added, "Support for impeachment and removal among Democrats has dipped from 90% in November to 77% now."
I mean… yikes. CNN's own polling has revealed that, overall, support for impeachment is dropping.
But what's really painful (for the left) is that Democrat support for impeachment has dropped by double digits.
It was at 90% in November. Now? It's at a very weak 77%. I remind you, these are all Democrat voters.
Just a month ago, they nearly all supported impeachment. Now it's dropping big time.
These are all people who don't like Trump. Who would love nothing more than to remove him from office.
When they are losing their stomach for impeachment, you know the left's in big trouble.
Perhaps Democrats are coming to the reality that Trump is actually good for the country. That his policies are helping everyone, even San Francisco, latte-sipping, lefties!
I'm sure Democrats will try to ignore this poll. They might even come out with another one soon to distract from this one.
But the facts are clear. Even Democrat voters don't want impeachment.
SHARE if you think impeachment is backfiring on the Democrats!
Source: Daily Wire