After Liberal Colleges Claim To Support Human Rights – Report Shows They're Getting Millions From China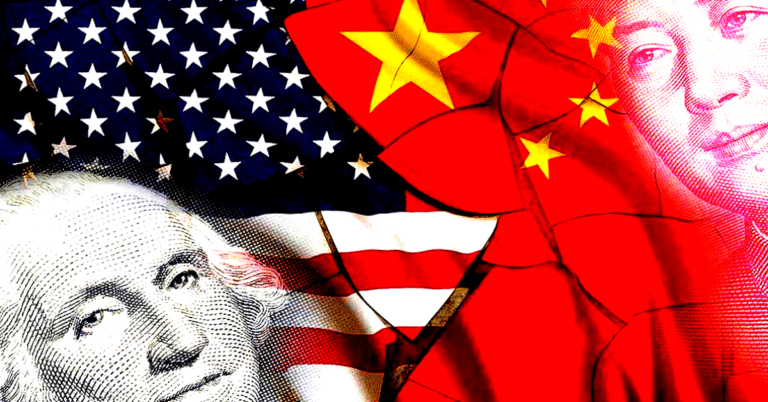 What's Happening:
For decades, U.S. colleges have made a big show of supporting human rights around the world.
"Social justice" has become a commonly embraced theory among university students, and there are multiple scholarships and other programs designed to promote global equality.
However, according to a new Bloomberg report, there appears to be a financial conflict.
This conflict stems from the millions of donated dollars coming from China — many top U.S. colleges have received large gifts and contracts since 2013.
In fact, those gifts, accumulated since 2013, are now approaching $1 billion.
After the Trump administration called China "a threat to the world," the report reveals:
About 115 colleges got monetary gifts, contracts or both from sources in mainland China in the six and a half years through June, according to a Bloomberg analysis of U.S. government data.

The leader was Harvard University, which pulled in $93.7 million, the majority as gifts. The University of Southern California and University of Pennsylvania were second and third.
Harvard has been vocal advocate of all forms of human rights, so one could view that $93.7 million as hypocritical.
That's precisely what National Association of Scholars Policy Director Rachelle Peterson said in an email to The College Fix:
Hypocrisy is the price of funding from China.

Colleges and universities declare themselves protectors of human rights and a safe place for the vulnerable.

Yet they embrace the Chinese Communist Party and are complicit in the stifling of free speech.
And there may be further ties to China within our institutions of higher education.
For instance, a Harvard chemistry professor was recently accused of lying about his connections to China. He allegedly received illicit payments from a Chinese university.
So, this begs the question: how many other professors have been getting little bonuses from China?
Furthermore, how do universities that apparently stand for human rights justify taking money from a country like China?
Communist nations certainly don't enjoy the freedoms other countries do, and freedom of speech is often hampered.
On top of which, the number of Chinese college students has tripled in the past decade. Overall, one-third of the country's 1.1 million foreign students hail from China.
Said Nate Johnson, an independent consultant for state and university officials:
When you have 370,000 students from China coming here, there are a lot of personal connections between American institutions and Chinese alumni and academic institutions.
Key Takeaways:
Several of America's top universities have received nearly $1 billion in gifts and contracts from China since 2013.
Some are calling out the apparent hypocrisy, as these colleges stand up for human rights.
Plus, given the sheer amount of Chinese students (about 370,000), there are "lots of personal connections" between our country and China.
Source: Bloomberg