Congress Just Held A Major 2020 Election Hearing – Senator Ron Johnson Accuses Michigan Democrat Of Spreading Disinformation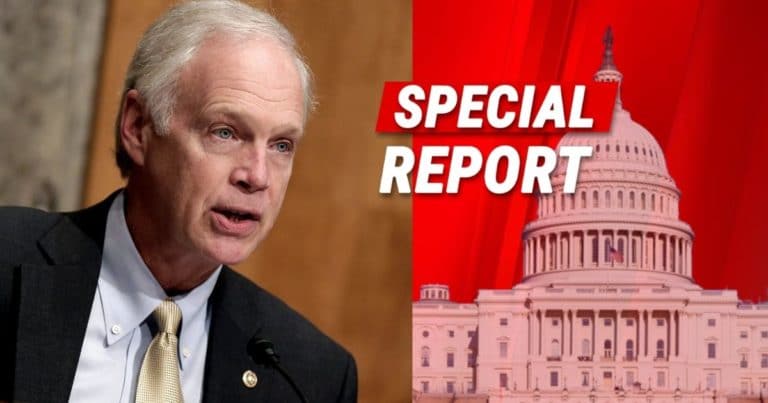 What's Happening:
Despite the left's ongoing campaign to push one election narrative, Republicans are standing firm. They continue to demand transparency on the election results.
Sen. Ron Johnson even dared to hold a hearing over it, even after the electoral college vote.
And while Democrats were spouting their ideas, he made some major accusations. From Fox News:
A Senate Homeland Security Committee hearing broke out into a heated exchange between Chairman Ron Johnson, R-Wis., and ranking member Gary Peters, D-Mich., when the GOP leader accused Peters of lying and spreading Russian disinformation…

"Senior Democrat leaders, including ranking member Peters," he continued, "they were involved in a process of creating a false intelligence product, it was supposed to be classified, they leaked to the media, that accused Sen. [Chuck] Grassley, the president pro tempore of the Senate, and myself of accepting and disseminating Russian disinformation."

"You lied repeatedly. You lied repeatedly to the press that I was spreading Russian disinformation, and that was an outright lie, and I told you to stop lying and you continued to do it."
Democrats have made a game out of claiming anything they don't like is "Russian disinformation." When news broke about a laptop with information about Hunter Biden, they claimed it was Russian disinformation.
Only for the country to later find out that the Justice Department was conducting real investigations into Biden, with evidence from the very laptop.
During Johnson's meeting over election irregularities, Peters once again claimed that worries about the election are "Russian disinformation."
Johnson fired back, claiming the things he and the leftist media said are in fact Russian lies. He said Peters introduced claims about Republican leaders accepting Russian disinformation, which was in fact Russian disinformation.
The bottom line is, Democrats appear to be saying and doing anything to get their way. Despite ongoing concerns over the election, they just want the country to shut up and do as they say.
If you try to bring actual facts or concerns to them, they fall back on the "Russian disinformation" claim.
But millions of Americans aren't accepting that line anymore. And they demand answers from our leaders.
Do you wan the 2020 election to be fully investigated?
Key Takeaways:
Ron Johnson held a hearing on election irregularities.
When Democrat Gary Peters claimed Republicans were pushing Russian disinformation, Johnson fired back.
He accused Peters and other Democrats of spreading Russian disinformation.
Source: Fox News