Congress Drops 8 'Watergate' Hammers – Nunes Chops Washington Swamp Down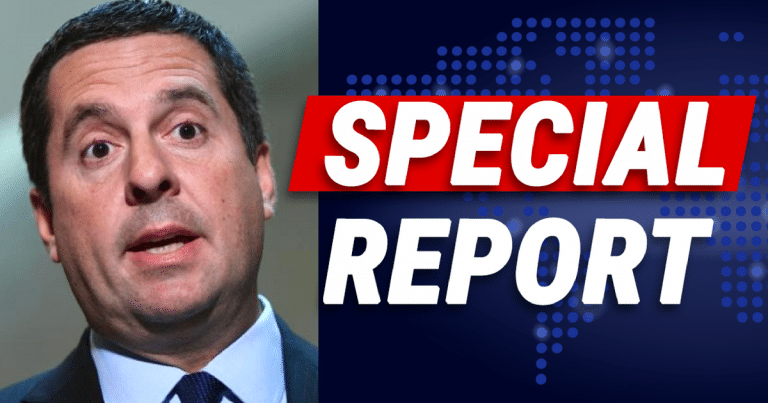 Trump is finally getting the justice he deserves.
Democrats hoped America would put the Russia investigation behind us. But we will NOT forget.
And neither will Trump or his allies in Congress.
In fact, they have every intention of holding the DOJ accountable.
And they're starting NOW. From Fox News:
House Intelligence Committee ranking member Devin Nunes exclusively told Fox News' "Sunday Morning Futures" that he is preparing to send eight criminal referrals to the Department of Justice this week concerning alleged misconduct from "Watergate wannabes"
Now that's what I'm talking about!
Congressman Devin Nunes is taking real action. For years it looked like Republicans would accuse and do nothing, but finally, justice is coming.
These criminal referrals are serious, they're the real deal, and they will probably be the crack in the dam that breaks the Democrat plan open.
Trump supporters want REAL justice, don't they? And it looks like they'll finally get it.
They tried to erase the results of the 2016 Election.
But soon we will find out who will be in the spotlight. Let me tell you, it's going to be a starstruck list of Democrats.
Comey, Strzok, Lynch, and perhaps even Hillary Clinton could be put on the stand.
Nellie Ohr has already been named—so we know Nunes means business.
We can't let their schemes—which could have destroyed our democracy—slip away into memory.
SHARE if you want REAL justice!
Source: Fox News