Congress Introduces Biden's Anti-Trump Bill – Instead Of A Border Wall, Biden Wants Amnesty For 11 Million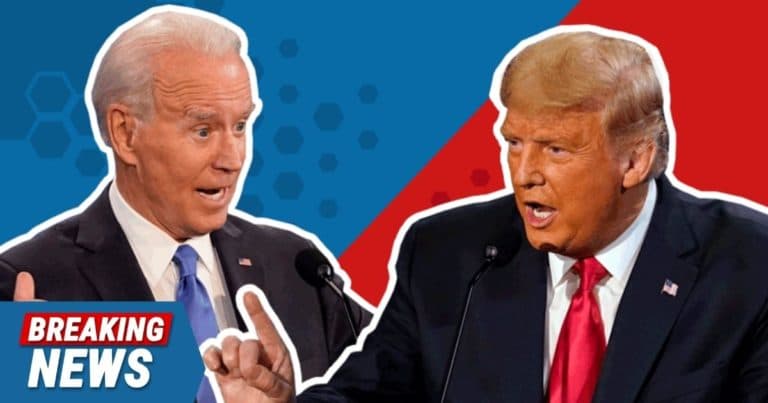 What's Happening:
Biden and his Democrats in Congress are racing ahead with their radical, left-wing plans. The party that demanded "unity" is happy to cram their agenda down our throats.
With Republicans mostly in the minority in D.C., they have few chances to stop them. So, Democrats are trying to transform American into a socialist utopia, before they lost another race in 2022.
Now, they are trying to reverse all the progress Trump made at the border. Their strategy? The most liberal immigration bill in decades.
From Fox News:
Congressional Democrats on Thursday will unveil a sweeping immigration bill, backed by President Biden, that includes a path to citizenship for millions of illegal immigrants — although the plan faces tough odds in the Senate…

But it's just one of a number of items in a broad bill that would also see illegal immigrants farmworkers, Temporary Protected Status (TPS) recipients and Deferred Action for Childhood Arrivals (DACA) recipients immediately eligible for green cards. There would also be funding for counsel for children and vulnerable adults.
After refusing to work with Trump on immigration reform for four years, Democrats are rushing their own bill through D.C.
Their goals include a "pathway to citizenship" for 11 million illegals (Trump wanted a merit-based system for at least DACA recipients, but was rejected by Congress).
It's unclear how this "path" will work, and if it will be merit-based or by lottery.
Other goals include a variety of undocumented, non-citizens gaining immediate access to green cards. Instead of holding people accountable for breaking the law, Democrats will just reward them.
How nice! If you're an American and you break the law, you go to jail. But if you break the law by jumping our border, you get a job, welfare, free health care, and a green card!
As you can imagine, the bill contains "significantly less" money for border security. That makes sense, right? If Democrats are rewarding folks for jumping the border, we can't have anything in place to stop them from doing it.
The only silver lining is that while this bill will sail through the House, it will require at least 10 Republicans to support it.
While some Republicans were all too happy to betray Trump during the impeachment trial, it is unlikely that many will jump ship to embrace a radical bill like this.
But don't expect Democrats to give up that easily. If this bill fails, Biden just might try to force as much of it through as possible via Executive Order.
Key Takeaways:
Democrats and Joe Biden are forcing a massive immigration bill through Congress.
They want amnesty for 11 million non-citizens, as well as instant green cards for thousands.
The bill does little to secure the border, opening the door for more jumpers.
Source: Fox News