Congress Comes Down Hard On The Deep State – Their Final Report Drops A Ton Of Bricks On The Dossier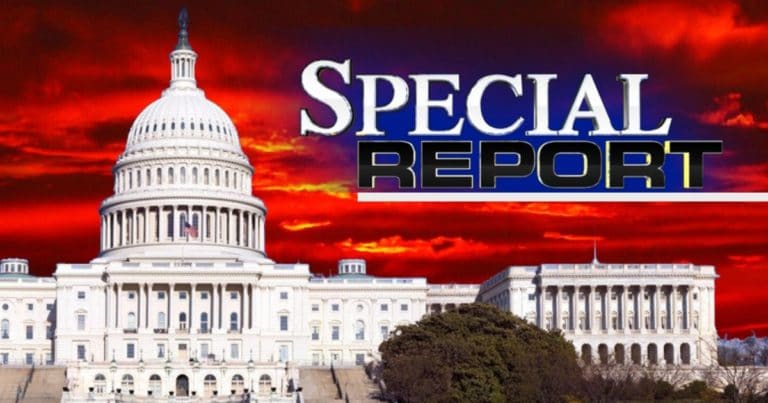 What's Happening:
Many Americans have been waiting for the results of Congress' investigation into "Obamagate."
The Senate Intelligence Committee appears to have been taking their sweet time investigating the Russian probe.
Well, they have finally released their last report and, boy it's a doozy:
The Senate Intelligence Committee found that the FBI gave the unverified anti-Trump dossier "unjustified credence…"
Rubio detailed the committee's findings, which included "irrefutable evidence of Russian meddling" and "deeply troubling actions taken" by the FBI, "particularly their acceptance and willingness to rely on the 'Steele Dossier' without verifying its methodology or sourcing."
Why It's Important:
The Senate Intelligence Committee revealed that the FBI gave the bogus dossier "unjustified credence" during their investigation into Russian meddling.
They go on to say that Russia did try to interfere with the transition after Trump was elected.
But that they found no evidence that Trump or his campaign colluded with the Russian government.
They appeared to condemn Obama's FBI, run by James Comey, for so quickly accepting the Steele dossier.
The committee even revealed that although the FBI used the dossier in their investigation (getting a warrant against Carter Page), they never bothered to verify it's "methodology or sourcing."
Many have accused Obama's FBI and DOJ for using the bogus dossier just to set a trap for Trump.
Americans have speculated that the "deep state" knew it was a questionable dossier all along. But they used it so they could influence the election or interfere with the transition.
Plenty of evidence has come out in recent years that cast more light on what went on in 2016 and early 2017.
None of it good.
It has even led to a criminal investigation led by AG Barr and U.S. Attorney Durham. One person has just been charged in connection to that case, an FBI lawyer who plead guilty to providing false information.
This report by the Senate should spark outrage by all Americans, both on the left and the right. But it is likely that the mainstream media will even report this.
Because it is an election year, Democrats will fear how this will affect their chances—especially since this went on while Joe Biden was vice president.
But this revelation might lead to more bombshells in the future, which will certainly have an impact on 2020.
Key Takeaways:
The Senate Intelligence Committee released its final report on the Russian investigation.
They reveal that the FBI knew the Steele dossier was unverified and unreliable but still used it.
They also reported that Russia tried to meddle in the transition.
Source: Fox News