Congress Officially Files Impeachment Charges Against Anti-Trump Politician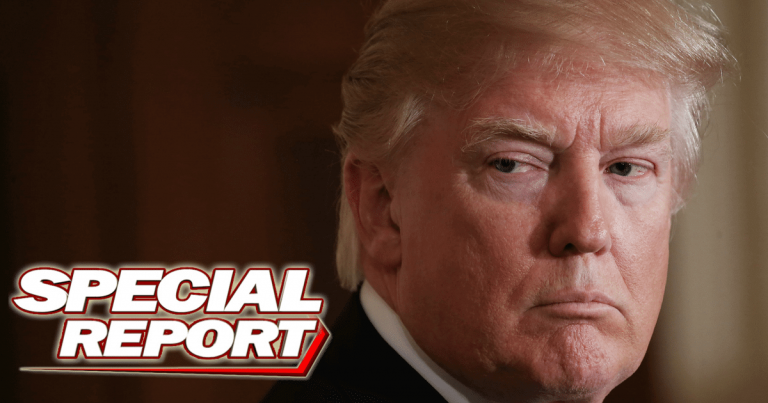 When Donald Trump became President of the United States, he promised to drain the swamp.
Established officials are dug into agencies like ticks. These men are appointed, not elected, and carry tremendous power. They can do almost anything and the American people cannot stop them.
That's why the news that the DOJ and FBI were trying to undermine our election was so unbelievably shocking.
Even when Trump entered office, many of these insiders remained. But one of them might not be around for much longer…
From Western Journal:
"Deputy U.S. Attorney General Rod Rosenstein announced the latest batch of indictments this week connected to an ongoing FBI special counsel probe into Russian meddling in the 2016 presidential election.
At the same time, some Republicans on Capitol Hill were getting ready to take the next steps needed to begin the impeachment process against him, as reported by Politico.
President Donald Trump and some of his closest allies in Congress have routinely attempted to portray Rosenstein and the federal Russia investigation as tainted by bias…
Among their grievances is the allegation that Rosenstein, who took over the probe after Attorney General Jeff Sessions recused himself, was slow to investigate claims of bias among agents handling the Russia probe."
Conservatives claim that Rosenstein isn't loyal to this administration; they say this because he has been slow to go after biased agents within the agency.
We all saw the testimony of Peter Stzrok before Congress. It's clear this man is corrupt, right? His bias against Donald Trump was very clear and most-likely affected the Hillary Clinton email case.
This begs the question: how many more people like him work in the FBI, DOJ, and other agencies?
The swamp runs deep, my friends. It's been around for a very long time. Corrupt people in government are unwilling to give up their power; they will do everything they can to stop men like Trump from making American great again.
But what about Rosenstein? Can Congress impeach him? It's a longshot to be sure.
The only person with the authority to properly remove him from office is the president himself, and if Trump decides Rosenstein is unfit for his duties, he will quickly remove him.
It's only a matter of time.
Source: Western Journal