Congress Has Obama Democrats Worried – Republicans Are Planning Up To 10 Criminal Referrals In Crossfire Hurricane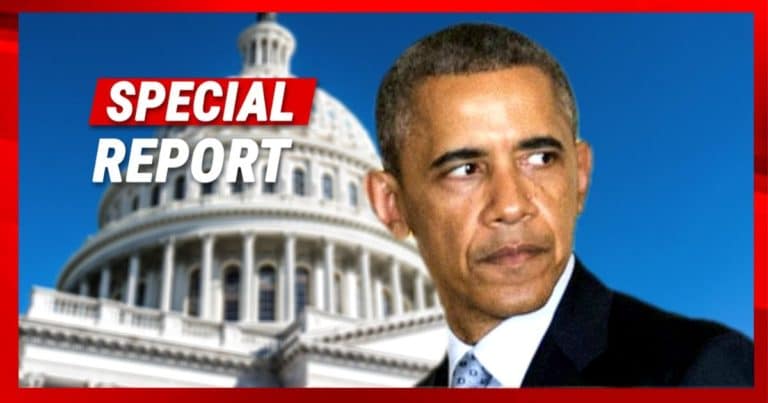 Now that the evidence is out, Republicans are moving fast.
It looks like Michael Flynn was set up from the beginning. Multiple laws may have been broken when he was wiretapped and investigated.
And Attorney General Barr is not going to let recent events in the country slow him down.
From Just the News:
"Congress is days away from making multiple criminal referrals to DOJ related to conspiracies against Michael Flynn, crimes committed during the conduct of Crossfire Hurricane, false testimony to Congress by top Obama officials, and criminal leaks of classified information from the top rung of the IC," said a source with direct knowledge of the referrals.
Republicans in Congress are about to send 10 new criminal referrals to the DOJ. They will ask the department to investigate key figures in the Russian probe, over misconduct.
The charges range from perjury to the illegal leaking of classified information.
The referrals might ensnare top Obama officials who were allegedly involved in "Crossfire Hurricane" and the case against Flynn.
Our Take:
It appears all sorts of wrongdoing was going on before and during the Trump administration's transition.
We learned that the FBI had little reason to wiretap Carter Page, a Trump staffer. An FBI lawyer omitted details that would have cleared Page's name, invalidating any cause to spy on him.
Then there was everything that went on against Michael Flynn. Republicans are accusing DOJ officials and Obama top staffers with lying under oath, leaking information to the press, and other acts of misconduct.
AG Barr himself recently said he was "very troubled" by what his department has uncovered.
He has suggested in the past that misconduct occurred during the Russian investigation.
His "bulldog" John Durham has been conducting his own criminal investigation for a while now. It looks like Republicans aren't willing to sit on their hands while he's at work.
These criminal referrals could blow the lid on a much larger conspiracy to take down President Trump.
While Democrats and the media cried "Russia!" or "Ukraine!" it looks like the real wrongdoing may have happened against Trump.
Many Americans believe Michael Flynn was railroaded so that the deep state could get to Trump.
These new referrals might finally bring him some justice… and send some swamp dwellers to jail.
SHARE if you want justice for Flynn and Trump.
Source: Just the News