Congress Makes Major Phone Dialing Change – Plan Aims To Cut Down On Billions Of Robocalls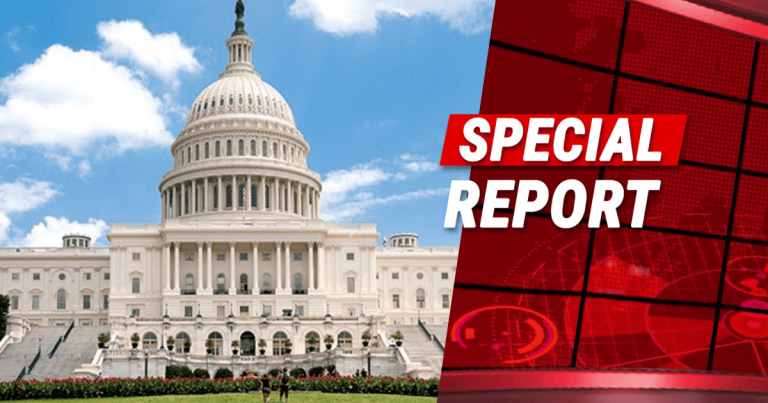 I deal with this every day – and finally Congress is doing something about it!
It's no big secret that Congress hasn't done much lately. Oh, except for increasing our national debt and wasting time on Robert Mueller's wimpy testimony.
But other than that… crickets.
Today, that changes. At least for one issue. In one vital area, Congress put aside its endless bickering and partisan games.
Both Republicans and Democrats came together to pass a bill that will put Americans first, and scammers in the slammer.
They just passed a piece of legislation that will shut down a major problem—and save you some headaches.
From The Hill:
The House on Wednesday took a major step toward cracking down on illegal robocalls by passing legislation allowing for tougher penalties against the scammers who generate billions of unwanted calls each year…

The bill takes aim at illegal spam calls by toughening up the Federal Communications Commission's (FCC) ability to take action against illegal robocalling operations and requiring all carriers to implement technology to make sure calls are authentic.
Wow. With a vote of 429-3, the House just passed a bill that will crack down on illegal robocalls. This bill will push tougher penalties to scammers.
Not only that, but it will give the FCC more power to take legal action against robocalls. Carrier will be required to implement technology to vet phone calls. Ensuring you will get less unwanted calls.
Hmm… I guess robocall scammers don't have many powerful lobbyists in D.C.? Everyone hates those fake calls.
Don't you? I sure do.
Robocall scammers are not only an annoyance. They try to steal the identities of many vulnerable Americans, especially trusting citizens that might not understand they are getting scammed.
This new bill will motivate your phone provider to do more to stop these calls. It's pretty ridiculous, in this day and age, that companies like Verizon or AT&T can't detect and block robocalls.
They should all offer features for you to opt into—requiring that fake calls are sent to voicemail or blocked altogether.
But all of us have had to put up with countless calls from automated voices, pretending to be human beings.
At least, today, Congress did something right. This bill actually will make sure your phone carrier will implement tech to identify fake calls—at no charge to you. That's a big win for consumers.
The Senate passed their version of the bill last year. Hopefully, a final version will end up on Trump's desk soon enough.
SHARE to thank Congress for shutting down robocalls for good!
Source: The Hill