Democrats Agree To Congress Stimulus Bill – But They Made Sure Trump's Business Won't Get Help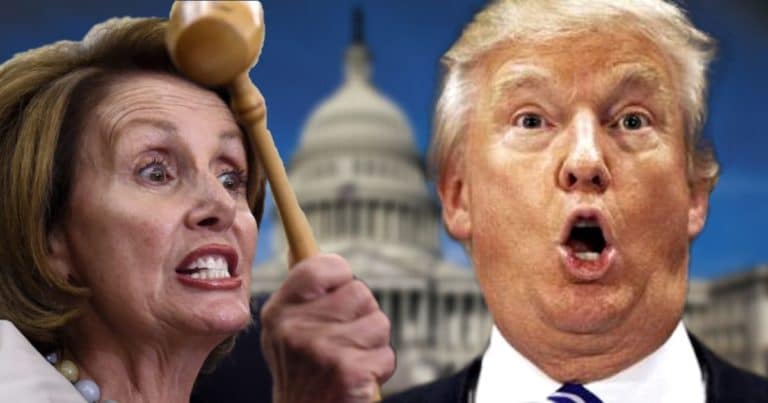 Republicans have been working hard to provide relief during this crisis. Democrats, on the other hand, slowed the new stimulus bill.
All in the name of loading it down with their own agenda.
The goal is to provide loans and support to businesses hit hardest by the outbreak.
That includes the travel and tourism industries, which have seen epic drops in business. This bill will provide cash to keep them open and paying workers.
Except for any business with the Trump name, that is.
From Washington Examiner:
The bipartisan pandemic relief package will ban loans and aid from going to hotels and other properties owned by President Trump…

Senate Minority Leader Chuck Schumer said Wednesday that he had secured a provision in the final $2 trillion economic relief agreement ensuring that Trump and others in the federal government don't personally benefit from the provisions meant to rescue industries hammered by the pandemic.
The new relief package will not provide any funding for Trump properties, including his hotels and clubs.
So far, Trump Enterprises had to shut down six of its top seven establishments as a result of this crisis.
That means hundreds of workers might have troubling making ends meet.
Do those people not deserve to get some relief, the same as any company?
Congress cleverly put in a provision that prevents anyone in the federal government can't benefit from this bill. That includes their children, spouses, and in-laws.
Ordinarily, that would be fine. We often learn about family members of government officials getting rich quick.
But this particular rule appears to target Trump, specifically. How many other federal workers' family own hotels?
President Trump put aside his empire to become president. He isn't running those businesses. It's clear he's not in this to get rich.
Why should all those people who work for Trump properties suffer?
SHARE to show everyone what Democrats are doing to Trump.
Source: Washington Examiner