After Congress Votes on Protecting Supreme Court Justices – 27 Democrats Buck the Party and Vote Against It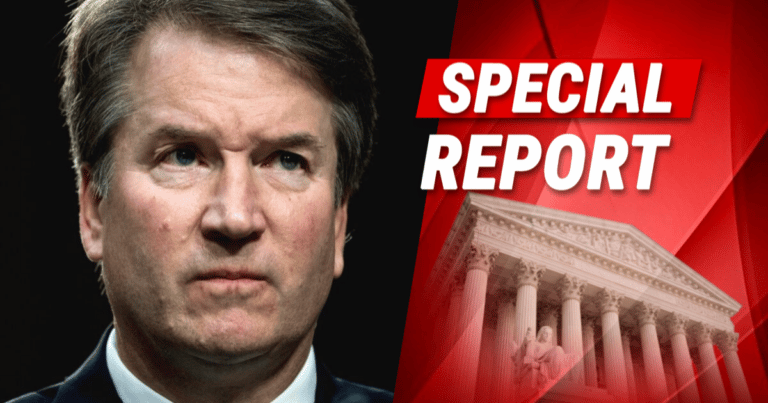 What's Happening:
The country was shaken recently, when police arrested a man who intended on assassinating Supreme Court Justice Kavanaugh.
The news cast a spotlight on the growing tensions among activists against the court, in light of the Roe leak.
Congress had previously worked on a bill to provide additional security for our justices. It was passed in the Senate.
But 27 Democrats in the House tried to kill it.
From Fox News:
The House passed a bill Tuesday to increase security for Supreme Court justices' immediate families, with 27 Democrats voting against, less than a week after a man was arrested for allegedly plotting to kill Justice Brett Kavanaugh…

Rep. Alexandria Ocasio-Cortez, D-N.Y., boasted in an Instagram video on Saturday about initially blocking the bill.
Oh, big surprise. Alexandria Ocasio-Cortez, the self-proclaimed socialist, voted against a bill that would have protected conservative justices.
Other Democrats who tried to nix the bill include her "squad," Rep. Jamaal Bowman, Rep. Cori Bush, Rep. Rashida Tlaib, and Rep. Pramila Jayapal.
Their excuse? It didn't also provide security for their clerks and other staff.
The fact of the matter is, clerks and other court staff aren't in the limelight. They are not the ones being protested and (sadly) targeted.
And even if these congressmen did want to provide security for these people, they could have suggested another bill at a later date—rather than vote against this one.
It's hard not to suspect these Democrats voted against this bill, because the justices in danger are conservatives.
All this controversy is because of a leaked document suggesting they will overturn Roe v. Wade.
Are these Democrats really trying to deny justices protection, over that? Answer me this, would they have voted against this bill, if the liberal wing was being threatened?
Key Takeaways:
Twenty-seven House Democrats voted against a bill providing security for the Supreme Court.
The Democrats included AOC and her left-wing "squad."
This comes days after a man was arrested for an attempted assassination plot.
Source: Fox News