Congress Dazed By Trump Takedown – He Gives AG Barr Direct Order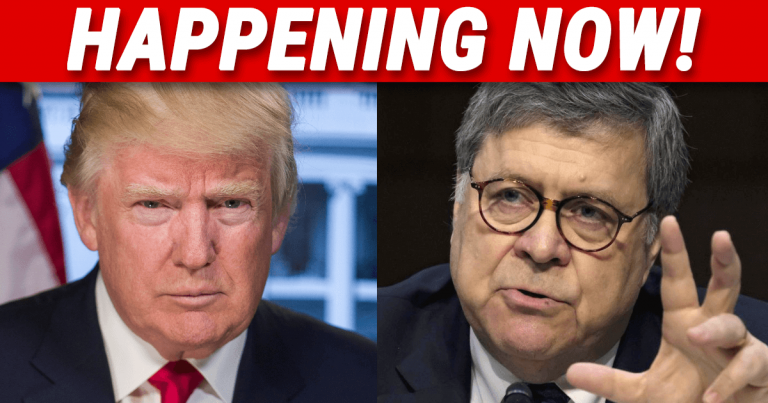 Democrats didn't think Donald would dare – it's all coming out now.
We've been waiting a long time for Trump to do this, but he finally has.
Trump has been the investigated, but today he officially becomes the investigator. Democrats had their 2 years –
And they found nothing.
But I bet his Attorney general is about to find quite a lot with the order Trump just gave:
Declassify it all.
Everything from the 2016 surveillance of Trump is fair game to Barr and the public now, but that's not all.
From Fox News:
President Trump on Thursday night issued a memo giving Attorney General William Barr the authority to declassify any documents related to surveillance of the Trump campaign in 2016.
Trump also ordered the intelligence community to cooperate with Barr. 
That's the best news I've heard in 2019!
Better than the border wall, better than the Mueller Report – this is opening the floodgates to justice.
What do you think? Now that the Attorney General has all the power he needs to make public what Obama, Hillary, Comey, Clapper, Lynch, Strzok and the rest did to Trump, it's all but game over.
And the intelligence community has been ordered to comply. No more Deep State rebellions.
Want to know how serious this is for the Democrats? Just read this tweet sent out moments later by Sneaky Schiff: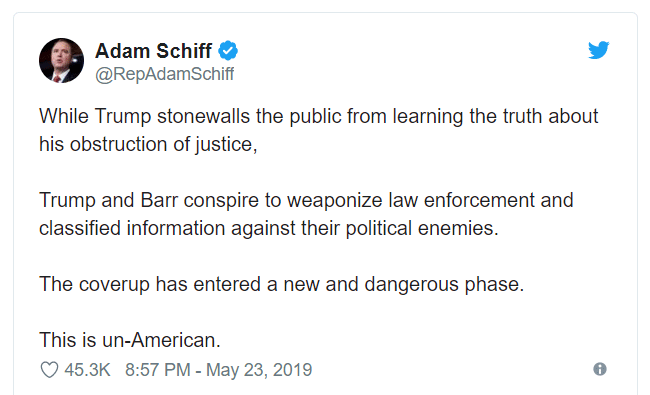 Oh yeah, they're scared. They've got nothing left, and Trump is totally in his power to get to the truth.
Too long have Democrats been on the offense, while Republicans sit back and play nice.
Thank you President Trump and Attorney General Barr for finally going after the people who almost stole an election, and tried to take down a president.
Stand strong—keep up the good fight and do whatever it takes!
SHARE to help drain the Congress Swamp!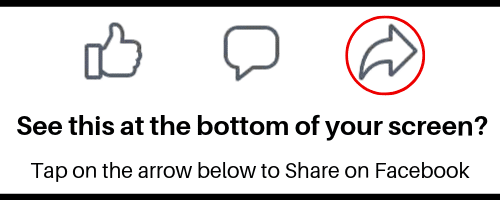 Source: Fox News