After Trump Says He Will Veto Congress – 2 Dozen Republicans Switch Sides And Vote For Post Office Bill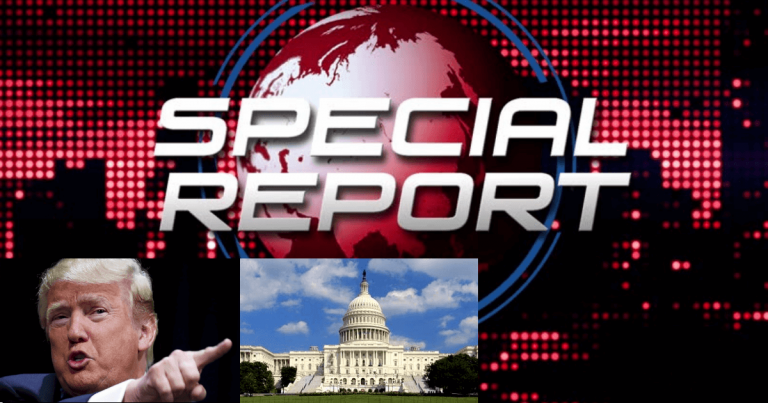 What's Happening
Nancy Pelosi canceled the House's Summer recess to get her post office bailout voted on.
She couldn't be bothered to negotiate to get a relief package passed, but she and her Democrats could scramble back to D.C. to push their political agenda.
President Trump had already promised to veto this bill if it ever reached his desk.
It's safe to say that even Nancy Pelosi knew it wasn't going to become a law.
Perhaps that is why two dozen Republicans turned on the president to vote for the bill:
With heated debate over mail delays, the House approved legislation in a rare Saturday session that would reverse recent changes in U.S. Postal Service operations and send $25 billion to shore up the agency ahead of the November election…

More than two dozen Republicans broke with the president and backed the bill, which passed 257-150. Democrats led approval, but the legislation is certain to stall in the GOP-held Senate. The White House said the president would veto it.
Democrats forced the issue, getting a massive USPS bailout passed in order to protect their mail-in voting agenda.
Why do Republicans in the House so often fold to the Democrat majority? Why can't they stand united and see through the political games?
Recent weeks have revealed concerning issues with universal mail-in voting. Stories have popped up claiming ballots have been lost or destroyed.
Several states had to either do a recount or redo entire elections because ballots weren't counted. Election officials rejected thousands of ballots because they were postmarked late or came in after election day.
Democrats' solution? Throw billions of dollars at the post office—as if money was going to fix the problem.
The election is less than three months away. Even with $25 billion, the USPS surely cannot make their system infallible, especially with the great danger of voter fraud.
President Trump's veto threat makes this bill a useless gesture.
But Americans have to ask why two dozen Republicans voted for it.
The president has been clear that mail-in voting is too dangerous. He has also vowed to improve the USPS by reducing wasteful spending, while not losing a single employee.
Trump and the Postmaster-General have already been rolling out big improvements and reforms. The president has also called on big USPS users like Amazon to pay their share.
Such changes would ensure the growth and longevity of the post office, without costing the taxpayer a dime.
But, yet again, Democrats prove they only care about one thing: spending your money.
They didn't bother to push reforms to improve the USPS nor measures to secure mail-in voting.
They just threw money at the post office, expecting them to figure it out before Election Day.
And they wonder why Americans have so little faith in the left.
Key Takeaways:
Pelosi recalled the House to vote on a post office bailout worth $25 billion.
Two dozen Republicans voted for the measure, which Trump had promised to veto.
Democrats are pushing mail-in voting, despite the many dangers involved.
Source NY Post