Conservatives Just Lost 2 Leaders To COVID – Herman Cain And The Founder Of Turning Points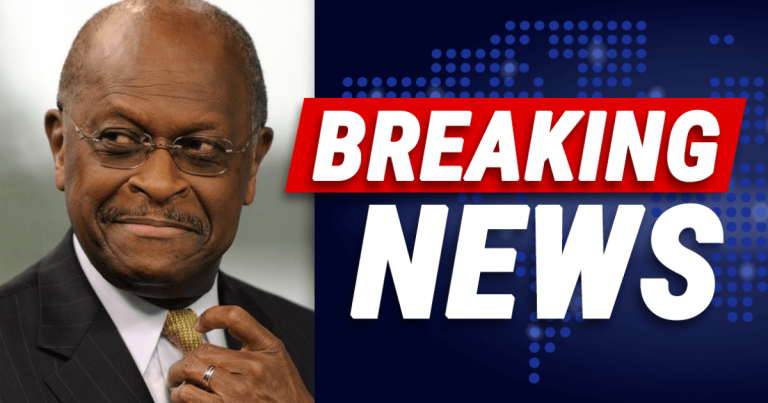 What's Happening:
Two prominent conservatives were just lost to COVID-19.
The new just recently hit, sending shockwaves through various conservative circles.
The men lost were leaders within government, politics, and private business.
Turning Point co-founder Bill Montgomery. He died of complications surrounding his COVID diagnosis:
The co-founder of conservative student group Turning Point USA, Bill Montgomery, has died from complications of the coronavirus, according to two friends of his.
The second man was better-known GOP leader Herman Cain, a businessman and former presidential candidate:
Herman Cain, the former Republican presidential candidate and affable business magnate, died Thursday after being hospitalized for coronavirus…

Just days ago, Cain's staff said in several tweets he was undergoing oxygen treatment but his organs and other systems were strong.
Numerous conservative and governmental figures took to social media to express their condolences for these losses.
Leaders within the Turning Point movement remembered Montgomery as a mentor and critical leader. His guidance helped shaped the group, which reaches out to college students across the country.
An outpouring of support came out from lawmakers and political voices over Herman Cain's death. Republicans fondly remembered Cain's influence and impact on the country.
A successful business leader, Cain was involved in politics since the 1990s. He was a charismatic and vocal supporter of conservative values, enjoying support among the Tea Party movement.
Both men were in the high-risk age group for COVID infections. Cain was 74 and Montgomery was 80. Cain was in the hospital for over a month battling the disease.
Frustratingly, many also jumped on social media to dishonor the men because they may have put themselves at higher risk to COVID.
Herman Cain attended Trump's Tulsa rally weeks before his diagnosis, and Turning Points USA thumbed its nose at mask mandates.
But both men have done a great deal to further the conservative cause.
Should Herman Cain and Bill Montgomery be honored for their work in the conservative movement?
Key Takeaways:
Two conservative leaders recently succumbed to COVID-19 infections.
Bill Montgomery was the co-founder of Turning Point USA, a campus org.
Herman Cain was an influential businessman and conservative advisor/leader.