Coronavirus Hits CNN For A Third Time – Chris Cuomo Just Got The News He's Been Diagnosed Positive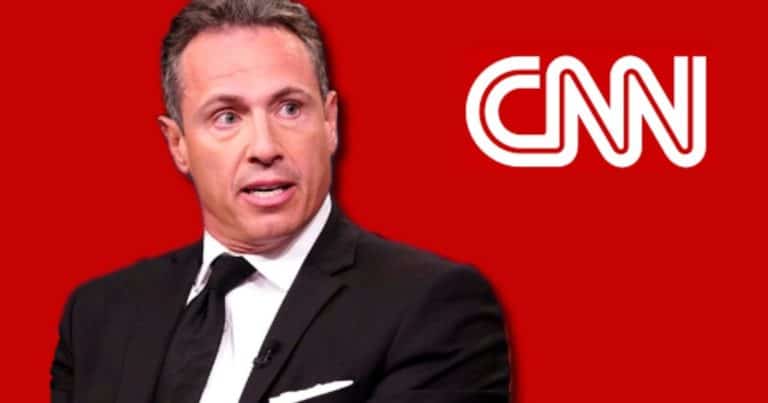 Chris Cuomo is well-known for his constant criticism of Donald Trump.
He spends much of his time on CNN blasting Trump—often with little evidence to back his attacks.
Most recently, he's gone after the president for his handling of the virus outbreak. Like much of the mainstream media, he's piled on.
(Although I wonder how he'd deal with this crisis if he was in Trump's shoes.)
Well, unfortunately for Chris, he just got some bad news.
From CNN:
CNN anchor Chris Cuomo said Tuesday that he has been diagnosed with Covid-19.

He is feeling well, and will continue to anchor his 9 p.m. program "Cuomo Prime Time" from his home…

Cuomo was most recently at CNN's offices in the Hudson Yards neighborhood of New York City last Friday. He anchored from his home on Monday, and interviewed his brother, New York Governor Andrew Cuomo.
CNN's Chris Cuomo confirmed on Twitter that he's been diagnosed with COVID-19. According to reports, he's feeling fine.
Although he's mentioned he is experiencing chills, fever, and shortness of breath. All common symptoms of this disease.
Right about now, you'd think we'd pile on this anti-Trump reporter.
Let's not.
This outbreak has struck nearly every last American. While most won't contract the disease, we are all reeling from this crisis.
We definitely don't agree with Cuomo's opinions or his agenda, but we don't want anyone suffering from this virus.
According to his company, he's staying at him and is well enough to continue his show from his house.
His primary concern is for the well-being of his family, which we share.
Hopefully, he will have a speedy recovery.
SHARE to let everyone know Chris Cuomo's status.
Source: CNN