Federal Court Jump-Starts Sarah Palin – They Just Dealt A Heavy Blow In Suit Against Paper Of Record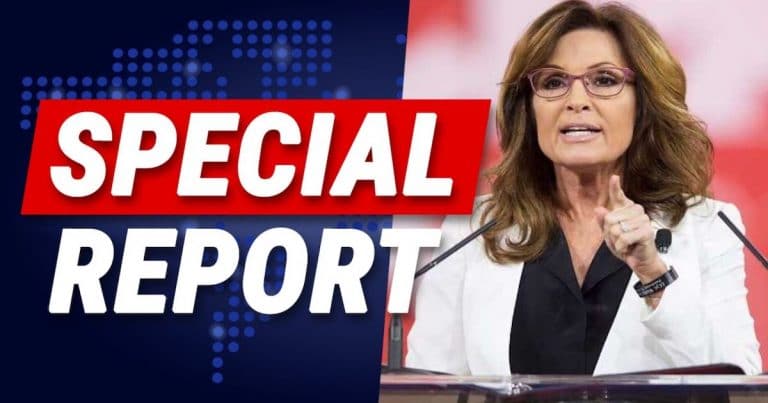 Everyone thought Palin lost – but she's striking back at the liberal leader!
Back in 2011, the former Alaska governor sued the New York Times for defamation. Why?
Because the Times put out an over-the-line editorial that tied the Palin "crosshairs" ad to the 2011 attempt on former Rep. Gabrielle Giffords (D-Ariz.).
At first, Palin's lawsuit against the Times was dismissed.
Liberals called it a victory, of course, while conservatives and Republicans were outraged by the decision.
But little did we know, this story wasn't over.
And now, a federal court just jump-started this suit for Palin, and that could spell trouble for the NYT.
From The Hill:
"The 2nd Circuit Court of Appeals on Tuesday ruled that Sarah Palin can move forward with her defamation lawsuit against The New York Times…

…two years after a lower court judge dismissed the case."
Yes! The Times won't get away that easily!
This time around, a three-judge appeals panel ruled that Palin's case had been "wrongly dismissed."
Now, Palin's defamation accusation can continue.
And how did the Times respond? Oh, just that they're "disappointed in the decision," and will "continue to defend the action vigorously."
They can defend all they want. The bottom line is, this lawsuit is proceeding and Palin has a legitimate case.
See, in the Times editorial, they said Palin's team had run an ad showing Democratic lawmakers with their faces under crosshairs.
But it wasn't true.
In fact, the ad only showed those Democrat districts under crosshairs, which is a very big difference.
The Times issued a correction but the damage to Palin's reputation had already been done.
The outspoken conservative governor was obviously upset, and said the paper accused her of "inciting a mass shooting at a political event in January 2011," and they "knew it to be false."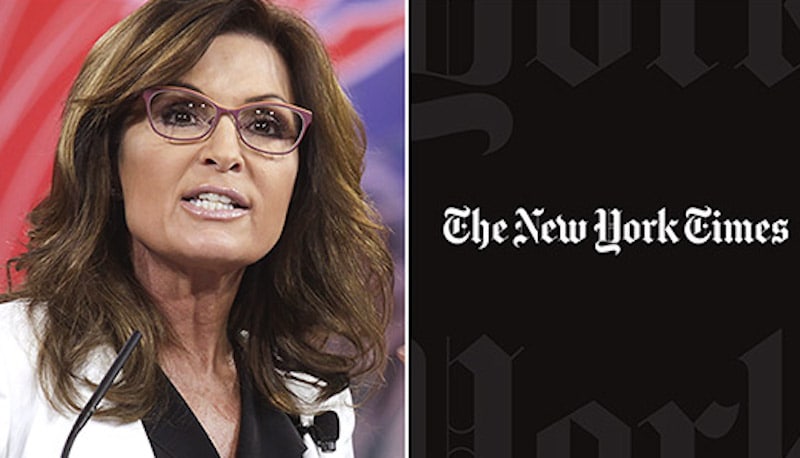 One could make the argument that this wasn't a "mistake," but just another thinly-veiled dig at a politician with whom the Times disagreed.
In other words, they didn't like her so they lied to try to paint her as guilty for what happened to Giffords.
Now, that can't be verified but I'm willing to bet Palin believes this to be true. And others probably believe it, too.
We just have to wait and see what happens with this lawsuit. The good news is, though, it's moving forward.
Let's hope Palin gets justice this time around.
SHARE if you support Sarah Palin, not the New York Times!
Source: The Hill