Coronavirus Evidence Emerges From State Department – 2018 Warnings Could Point To Origin In Chinese Lab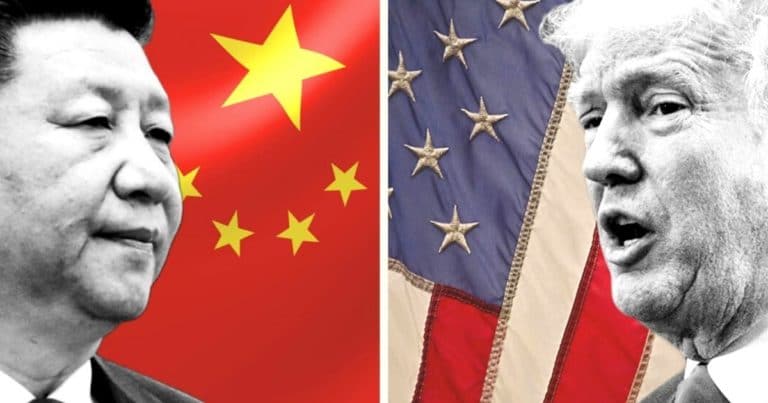 For months the media has hammered home the narrative that the coronavirus came from bats sold in the wet markets of Wuhan, China. But for just as long, may have questioned this.
Some have been looking at the evidence and are drawing other conclusions. Sure, the wet markets have sparked disease before—but never on this scale.
And now reports are emerging that even the State Department is considering a very different origin.
From Fox News:
U.S. Embassy officials warned in January 2018 about inadequate safety at the Wuhan Institute of Virology lab and passed on information about scientists conducting risky research on coronavirus from bats…

Gen. Mark Milley, the chairman of the Joint Chiefs of Staff, said Tuesday afternoon, "It should be no surprise to you that we have taken a keen interest in that and we've had a lot of intelligence take a hard look at that."
Woah. Reports are coming out that suggest the dreaded virus that has terrorized the world originally came from a research lab in Wuhan, China.
The U.S. Embassy warned in January 2018 that the virology lab had inadequate safety standards. Their scientists were conducting "risky" research on coronavirus from bats.
The State Department received these warnings way back in 2018. While the official response from our government has not changed, more rumblings are coming out.
It seems pretty coincidental that the epicenter of this outbreak also contained a lab. A lab where they were studying this very virus in bats for years.
The very same lab our people warned had bad safety measures.
Hmm… you don't have to be Sherlock Holmes to connect the dots on this one.
Most experts agree this virus came from bats. But the original story was that it came from the wet markets, which sell a wide variety of live, wild animals.
Could it be that Wuhan scientists were experimenting with diseased bats—and that those bats infected people?
It's no secret that China has been trying to cover up details about this disease since day one. They covered up the fact it was spreading across their country for months.
Even today, it appears they are being unclear about the exact number of infections and deaths within the country.
Is it possible to believe that they are also covering up how the disease began in the first place?
If so, what should be our response? If this was directly caused by sloppy lab work, should China get stricter penalties than what people are demanding now?
But it's up to our leaders to get to the truth. Because we sure won't get it from China.
SHARE if you think China is hiding the real story of the coronavirus outbreak.
Source: Fox News