Covington Kids Sue WaPost For $250M – The Paper's Response Proves Journalism Is DEAD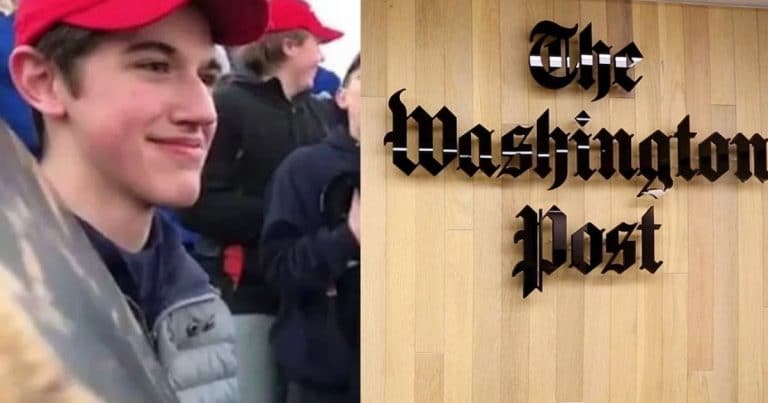 THIS is how they apologize?!
President Trump is correct when he says, "don't trust the media."
The mainstream media's continued manipulation and even outright lying in the past few years is well documented.
And such hypocrisy and corruption was on full display after the Covington student incident, which made headlines across America.
Of course, many of those headlines led to articles with half-truths and even flat-out slander.
Since then, the Covington kids have fought back, using a lawyer to level lawsuits at the major offenders.
One such offender was the Washington Post and after getting hit with the $250 million suit, the paper was forced to respond.
…but as Breitbart reported, it was hardly a worthy apology:
"The far-left Washington Post published an editor's note Friday night admitting its leading coverage of the Covington High School story does not line up with the facts.

Nowhere, though, does the Post apologize or even say it regrets smearing a group of innocent Catholic boys."
The paper's statement simply says "additional video" of the incident allowed for a more "complete assessment" of the situation, and it "contradicted" or "failed to confirm" original accounts in the story.
It's a half-hearted apology at best.
Nowhere does it say the paper made a clear mistake, that its journalists purposely smeared the Covington boys all over the page.
Nowhere does it acknowledge that the students are completely innocent, that numerous videos prove THEY were the victims.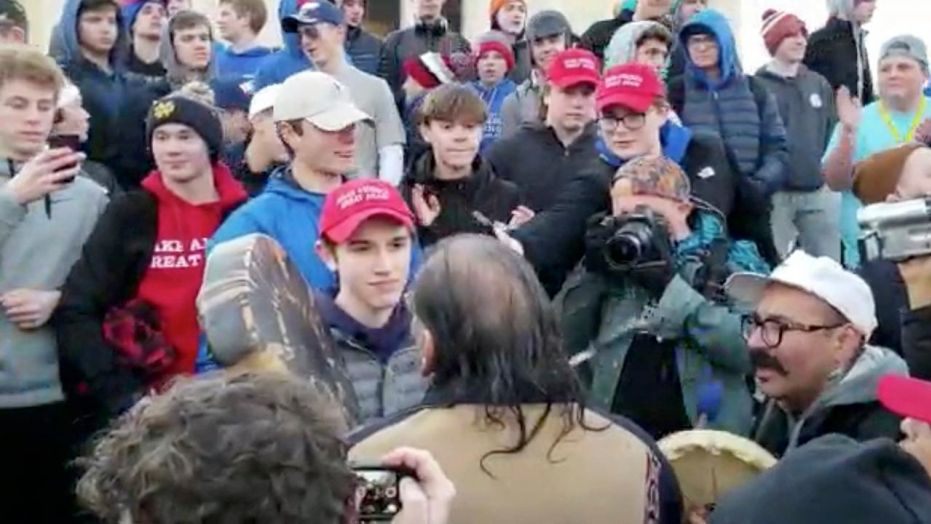 Now, L. Lin Wood, the attorney for the primary student in the incident (Nick Sandmann), isn't pulling any punches. He alleges:
"The Post rushed to lead the mainstream media to assassinate Nicholas' character and bully him…
…and [the paper] "deliberately sought to fan the flames of the social media mob into a mainstream media frenzy," which caused "substantial reputational and emotional harm" on Sandmann."
This is what happens when journalism is all about an agenda and a narrative, and not about the facts.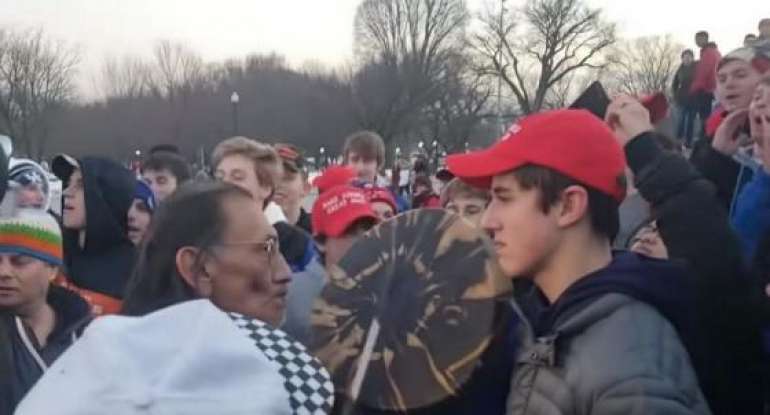 So, when President Trump stands up and calls them out for being "fake news," he's not lying. He's not even exaggerating.
Even when faced with a giant lawsuit, these mainstream news outlets STILL pretend they're innocent!
SHARE if you want a judge to FORCE the Post to issue a better apology … and pay out some serious cash!
Source: Breitbart