Republican CPAC Releases 2024 Straw Poll – By Far The Head Of The Pack Is Donald Trump, Followed By Florida's DeSantis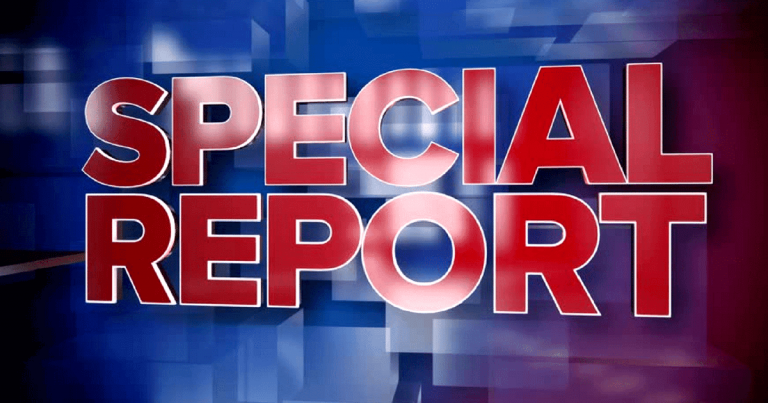 What's Happening:
In the aftermath of the 2020 Election, several notable Republicans told the party to "move on" from Trump.
Most of them were D.C. swamp dwellers, with the notable exception of Nikki Haley, a former Trump ally.
Perhaps the party will move on from Trump? Maybe conservatives want to find a new voice and new agenda?
Hold on. CPAC just held a straw poll about possible 2024 contenders. And it looks like the party has no intentions of "moving on."
From National Review:
Former president Trump won the Conservative Political Action Conference straw poll on Sunday, with 55 percent of respondents saying they would vote for Trump in the 2024 presidential primary…

Florida governor Ron DeSantis received 21 percent in the same survey, while no other candidate broke roughly five percent.
Donald Trump won a huge portion of votes in a CPAC straw poll of possible 2024 candidates. He won 55% of the vote.
The runner-up was Florida Gov. Ron DeSantis, with 21 percent. No other candidate got above 5 percent.
This is pretty significant, since polls like this might determine who ends up actually running. Trump has talked about possibly running again in four years.
He might be waiting to see how Biden fares and if the party still wants him.
Well, we know how Biden is doing so far–horribly. And this poll gives strong weight to what the GOP really wants.
Ron DeSantis scored big, thanks to his impressive CPAC speech and his COVID leadership. Florida is fairing close to California in regards to cases and hospitalizations, despite the fact that they dropped all restrictions months ago
DeSantis has focused on protecting nursing home residents (unlike NY's Cuomo). And he has announced a major campaign against big tech censorship.
It shouldn't be a surprise to see him scoring big with CPAC voters. The governor appears to be embracing Trump's America First agenda–and blazing a trail for his state.
If Trump does run against in 2024… will Ron end up as a powerful running mate?
Key Takeaways:
Trump won a CPAC straw poll for a possible 2024 race, with 55%.
The runner up with FL Gov. DeSantis with 21%
DeSantis won in a poll without Trump.
Source: National Review