Biden Blindsided by Swing State – Critical Trump Report Spells Massive Trouble for Joe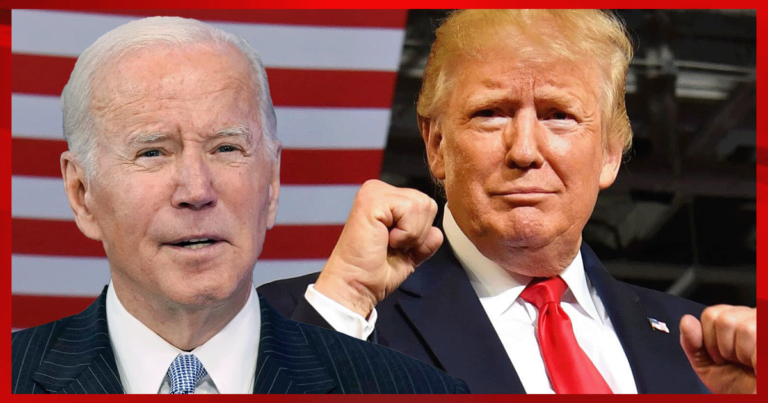 What's Happening:
Everything's on the line in 2024. If Joe Biden is re-elected, he will only triple down on the socialist schemes that are bankrupting America. There will be no end to the massive spending, corruption, and rights-violating we are seeing from this administration.
Biden was able to secure an upset "victory" in 2020, thanks to critical swing states. According to the election results (which Trump still challenges to this day) numerous states he won in 2016 flipped to give a senile, crooked Democrat the White House. But how did that work out of these states? Not great. And now, one critically important state is singing a very different tune.
From The Post Millennial:
A new poll has revealed that 2024 GOP frontrunner Donald Trump is beating President Biden among Pennsylvania voters.

The poll, conducted by Quinnipiac University, found that 47 percent of Pennsylvania registered voters would vote for Trump if the election were held at the time they were asked, while 46 percent said they would vote for Biden.
There's still a lot of groundwork that Trump needs to do, but according to a new (liberal-leaning) poll, he is beating Joe Biden in Pennsylvania. According to the latest Quinnipiac poll, Trump is beating Joe Biden by one point.
Mind you, this is after the endless assault against Trump from the media over the DOJ's indictment. After years of Democrats calling Trump an "insurrectionist" and "threat to our democracy."
Biden has done such a terrible job as president, that a state he should easily win again is leaning to Trump.
This comes as 57% of Pennsylvanians disapprove of Joe Biden's job. On top of that, the newly-installed John Fetterman is getting 50% disapproval from Pennsylvania voters. Democrats are bombing hard in the state and it could very well affect next year's elections.
At this point, it's Trump's state to lose. Biden will do nothing over the next year that will impress PA voters. He will only worsen, as his age and brain catch up with him. So, if Trump wants to win Pennsylvania, he'll have to pull out all the stops to convince voters they need him back in the White House.
Can he do it? I'll guess we'll have to find out.
Key Takeaways:
Trump is beating Joe Biden in a new PA poll, 47-46%.
Pennsylvania was a critical win for Biden in 2020, securing his election.
Biden's tremendous failure as president is hurting his re-election changes in the state.
Source: The Post Millennial