After Ted Cruz Takes 18 Senators To Southern Border – Video Shows STUNNING Situation At The River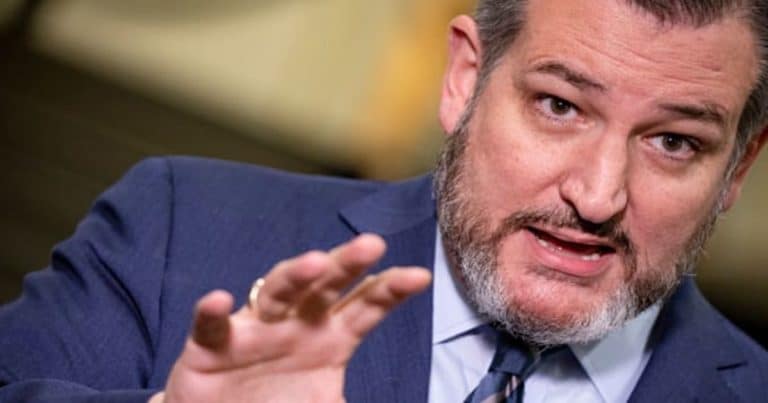 What's Happening:
Various reports reveal that the border is being overwhelmed by illegal immigrant traffic.
This is thanks to Joe Biden, but his administration refuses to acknowledge it.
Federal agencies are even preventing the media from seeing it. Only a few leaked photos suggest the true extent of the crisis.
So, Republican Senator Ted Cruz took a bunch of colleagues right down the border. And what they saw is utterly shocking. So much so, the media doesn't want you to know about.
From Twitter:
Live footage from the banks of the Rio Grande.#BidenBorderCrisis pic.twitter.com/aO4EyANrRQ

— Ted Cruz (@tedcruz) March 26, 2021
Live footage from the banks of the Rio Grande.

#BidenBorderCrisis
Under the cover of night, Cruz and 18 senators inspected the border down by the Rio Grande.
They revealed how they could see and hear human smugglers, waving flashlights and taunting the U.S. border patrol.
Cruz claims that smugglers are paid $4,000 or more a person to get across the border. Thanks to Biden's failures to ensure our border security, illegal immigration has become a booming business.
And here's what the Senators had to say afterwards in a press conference:
Other reports suggest that Biden's administration is so overwhelmed with illegal aliens, that they are "housing" them under bridges.
Funny how we did have this problem under Trump. Oh, yeah, that's because he actually enforced our immigration laws!
Biden revoked numerous key policies from the Trump administration that kept illegals at bay. Asylum seekers and migrants had to wait in Mexico.
Criminal aliens and violent offenders were quickly deported. Biden has even ended that policy.
What Ted Cruz revealed isn't an isolated incident. It's happening all across the border. And it will only get worse, unless Biden does something.
Key Takeaways:
Ted Cruz took 18 senators to the Mexico border.
They revealed smugglers were ferrying illegal aliens into the U.S.
Smugglers are getting paid $4-5000 to help illegals enter the country.
Source: Twitter