Cuomo Contradicts Democrat Media Machine – Says Trump "Got It Done, And He Got It Done Quickly" For NY Hospitals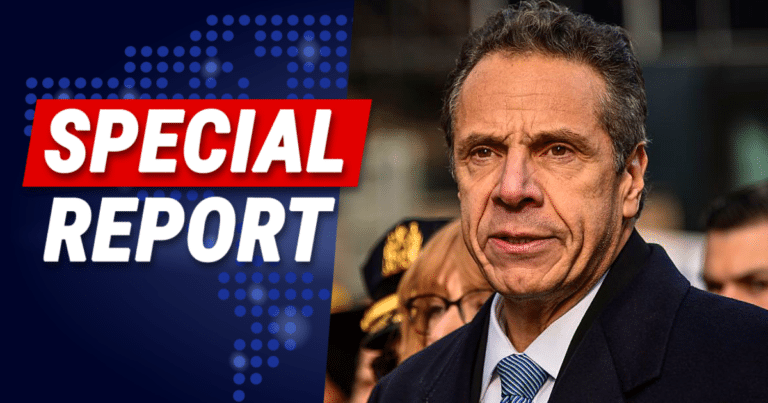 While the media continues to claim Trump hasn't done enough to combat the virus, reality tells a different story.
New York was the hardest hit region in America. Yet, the media has gushed over Gov. Cuomo's actions during this pandemic.
But what has Cuomo said about President Trump? Despite a few early, negative remarks, this is what he's saying now.
From CNBC:
Gov. Andrew Cuomo said he spoke with President Donald Trump on Monday about keeping temporary health-care facilities in New York running…

With the help of the U.S. Army Corps of Engineers, New York City quickly converted numerous buildings and areas into makeshift hospitals to help health-care workers from being overwhelmed by the flood of coronavirus patients…

"President Trump got it done, and he got it done very quickly," Cuomo added.
Well, look at that! As the media claims Trump is "responsible" for COVID-19 deaths, Democrat Gov. Cuomo proclaims that he "got it done… very quickly."
It's hard for a leader facing real problems—who is expected to perform—to deny the obvious.
Sure, liberals in the media or D.C. can bluster all they want about Trump. But they aren't the ones on the front lines.
They don't have to deal with providing PPE, life-saving equipment, or functioning hospitals to local cities.
From a very early stage in this crisis, Trump was working with state and local leaders. He hasn't spared a resource to make sure the hardest-hit regions had what they needed.
In fact, Trump's sent Navy hospital ships, the Army Corps of Engineers, and millions of pieces of equipment.
Even the governor of California, Gavin Newsom, has praised Trump's response.
This isn't even the first time Cuomo has thanked Trump for his response. Yet when will the media admit Trump's been pulling his weight (and more) during this crisis?
Are they really so blinded by partisan politics that they can't acknowledge the facts?
The media is praising men like Cuomo, ignoring the fact that without Trump's aid, Cuomo would have been up a creek.
How do you think Trump did on his response effort?
Source: CNBC