Gov. Cuomo Sent Spinning By U.S. Justice Department – They Just Subpoenaed Material Related To Andrew's Book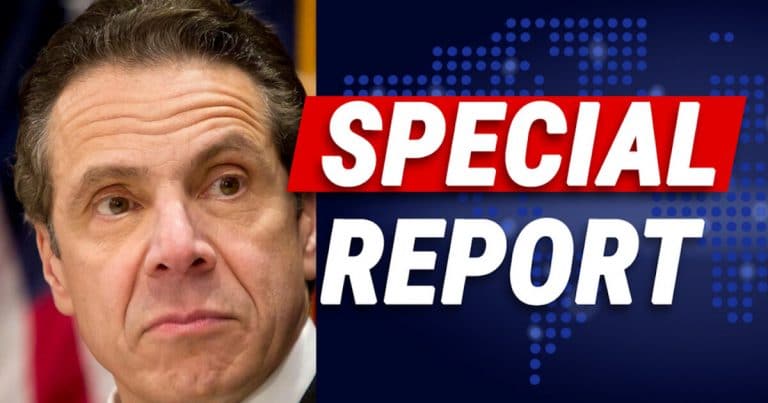 New York Governor Andrew Cuomo has had his fair share of backlash and criticism in the past year.
Many claim all of it is warranted, as Cuomo has come under heavy fire for his handling of the pandemic, and sexual harassment allegations.
Now, U.S. Department of Justice just gave him more bad news.
Recently, Cuomo promoted a book that he wrote during the pandemic, and that is now part of a brand new investigation.
As many know, there's an ongoing investigation into the nursing home fiasco in New York:
Critics say Cuomo's policies led to unnecessary casualties among nursing home facilities across the state, and evidence might be mounting.
Now, investigators want material the Governor used in his book (via The Daily Wire):
The U.S. Department of Justice has reportedly subpoenaed material related to a book that New York Democrat Governor Andrew Cuomo wrote during the pandemic as investigators continue their criminal investigation into coronavirus-related nursing home deaths.
According to The Wall Street Journal, prosecutors "asked for communications related to Mr. Cuomo's October 2020 book."
Unsurprisingly, they're interested in "nursing-home issues in the book," and all that could backfire badly on the Governor.
The book, "American Crisis," paints Cuomo in a mostly positive light, but quickly garnered plenty of flak.
Then in February, federal prosecutors launched a criminal investigation into the Cuomo administration for its handling of the pandemic.
At the time, New York Attorney General Letitia James accused Cuomo of underreporting nursing home casualties by up to 50 percent.
And now, there's another angle to the investigation — and it directly involves the Governor's book material.
With all this controversy and criticism swirling around Cuomo, one wonders if his political career will be able to continue.
Some believe he won't hold onto his leadership role, and others believe his career in politics might be over very soon.
And if these investigations yield bad results for Cuomo, it really could be all over.
Key Takeaways:
Investigators are reportedly subpoenaing material related to NY Gov. Andrew Cuomo's book.
Prosecutors are interested in all "nursing-home issues" and communications.
It's another black mark for Cuomo, whose reputation and career remain in question.
Source: The Daily Wire