Just One Day Before The 2020 Election – President Trump's Final Approval Rating Stands 2 Points Above Obama's In 2012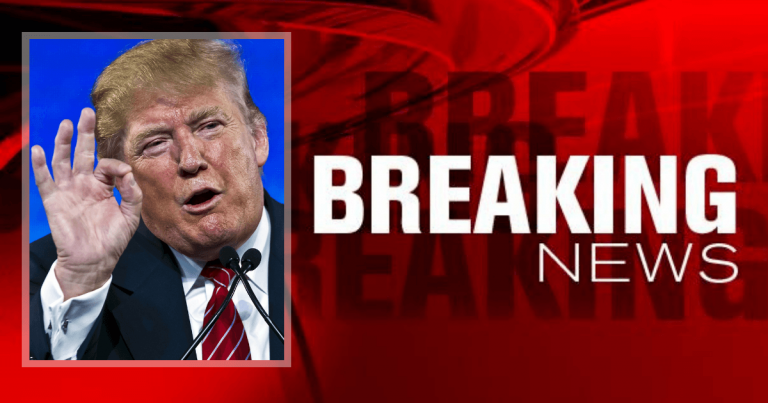 What's Happening:
It's time to head to the polls. Tomorrow, millions of Americans will cast their ballots for either Trump or Biden.
So, how are voters feeling about the president? We've read all kinds of polls and reports from the so-called experts.
How do they stack up against actual Americans?
Well, it doesn't seem anything like what the mainstream media has been saying. In fact, Obama can't be happy with this number:
The Rasmussen Reports daily Presidential Tracking Poll for Monday shows that 52% of Likely U.S. Voters approve of President Trump's job performance. Forty-eight percent (48%) disapprove.

The latest figures include 41% who Strongly Approve of the job Trump is doing and 41% who Strongly Disapprove.
Rasmussen gives Trump a daily approval rating of 52%. That is higher than Obama's approval, just days before his 2012 re-election.
Obama was at 50% on November 2, 2012—before he was re-elected to a second term.
We always say that these numbers are significant, given the intense negative coverage Trump daily receives from the press.
Despite most outlets slamming Trump day and night, he's getting more approval from voters polled than Obama did.
And Obama enjoyed near-universal love from the mainstream media. Kind of funny how that works out, huh?
Why is Trump's approval so high? You'd think that with such negative coverage, all Americans would hate him.
It's not hard to see why voters love Trump, while the media seems to despise him. Trump has made good on many campaign promises since his 2016 election.
He's taken on the D.C. establishment to put Americans first—which is the last thing the left-leaning media ever wanted.
Americans of all backgrounds revealed in a recent poll that they are better off today than they were 4 years ago—56%.
Imagine what Trump's numbers would be if the media bothered to cover his administration honestly and fairly?
But I guess that's just wishful thinking.
Do you approve of Trump's administration and want four more years of him in the White House?
Key Takeaways:
President Trump's daily Rasmussen approval is at 52%
It's two points higher than Obama's at the same time in his presidency.
Trump enjoys high approval, despite constant negative media coverage.
Source: Rasmussen Reports