Days After Biden Quietly Hits Major Birthday – Congress Democrats Just Suffered a Generational Shakeup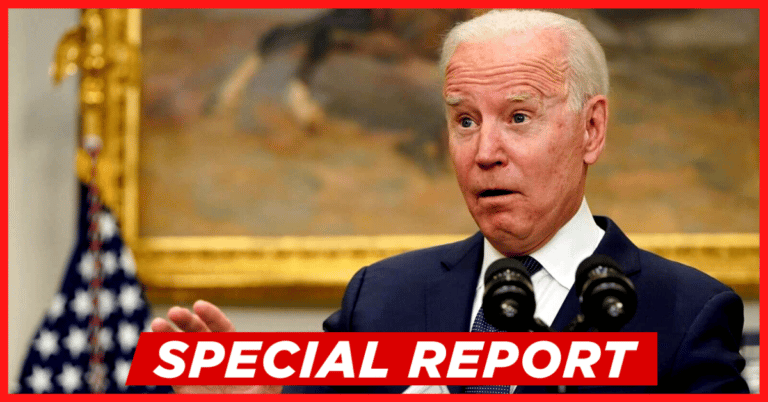 What's Happening:
The White House did its best to hide the news before the midterms. But now the cat's out of the bag. This week, Joe Biden turned 80 years old–and has become the oldest man to ever serve as "president."
White House press secretary Karine Jean-Pierre detailed how the Biden family will celebrate the occasion. But the administration is ignoring the big elephant in the room. Biden has vowed to run again in 2024. Yet his advanced age is forcing people to raise questions, especially as other aging Democrats are finally stepping down.
From The Epoch Times:
President Joe Biden turned 80 on Sunday, again raising concerns about his age and health ahead of a possible 2024 reelection bid…

Some of his octogenarian Democrat peers, including House Speaker Nancy Pelosi (D-Calif.), House Minority Leader Steny Hoyer (D-Md.), and House Majority Whip Jim Clyburn (D-S.C.) announced last week they are stepping down from their respective leadership positions.
As Biden (and men like Chuck Schumer) cling to power and relevance at their ages, other old Democrats are finally receding into the distance. Even 82-year-old Nancy Pelosi (one of the most power-hungry Democrats in America) is stepping down from House leadership.
Along with her will be Steny Hoyer and Jim Clyburn, both of whom are over 80 years old. Some might say they should step down from elected office entirely, given they have one foot in the grave. They are being replaced by people decades younger.
So… why is Biden still determined to keep a stranglehold on staying in office? Biden has previously said this will be a "family decision" for him to run again. But all signs point to him returning for another campaign when he is in his early 80s.
Major outlets have started questioning Biden's health. Even liberal rags like the New York Times and laughingstock networks like CNN have admitted Biden's too old to run. But the real problem is there is no one else to fill his shoes for 2024. Even the Wall Street Journal rebuked Biden for picking Kamala Harris over "identity politics."
Meanwhile, young Republicans are kicking the doors in, winning big and taking back districts across the country. In the coming years, a new generation of Republicans will steamroll older Democrats and their younger socialists.
Democrats don't have a strong contender for 2024. All they have is Joe Biden, an incumbent who struggles to finish sentences.
Key Takeaways:
Joe Biden turns 80 this week, as many older Democrats are stepping down.
Biden has vowed to run in 2024, but his age will be a major hurdle.
Democrats do not have a strong replacement if Biden cannot run.
Source: The Epoch Times