Just Days After the 2022 Midterms – Joe Manchin Gets His First Serious GOP Challenger for 2024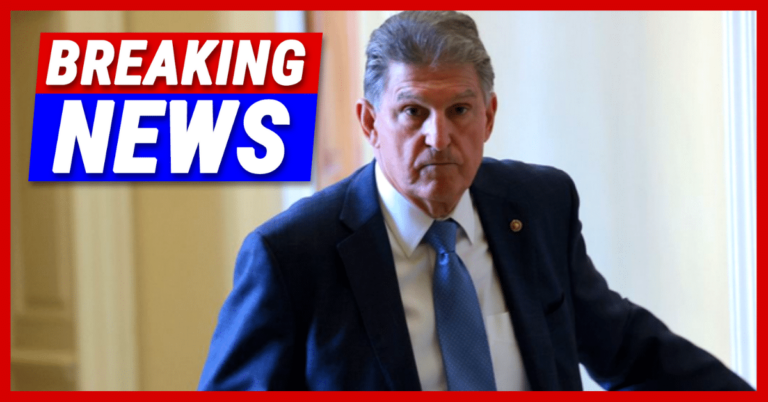 What's Happening:
The midterms are still fresh on everyone's mind. But many are already looking to the future. The 2024 Elections will determine more than just the presidency. It will be America's next chance to decide who runs Congress. And many seats not open this year will be decided then.
One Democrat tried to play games in the Senate over the last two years. He seemed to be an ally to Americans and conservatives. But when it was convenient for himself, he turned on them. His betrayal didn't even work out, as he didn't get the pipeline he wanted.
And now, the GOP is already mounting its revenge.
From Fox News:
Rep. Alex Mooney, R-W.Va., announced Tuesday that he will run for Senate in 2024 in a bid to unseat Sen. Joe Manchin.

"West Virginia values are at risk in this country. We're bankrupting America. I want to be a part of the solution there," Mooney said…

Manchin faced his toughest challenge in 2018 when he won by only 3%, and could face a tight challenge from Mooney as West Virginia grows increasingly Republican. The moderate Democrat has faced criticism within his party as a swing vote in the 50-50 Senate during the last two years.
Republican Alex Mooney announced his campaign for Senate in 2024. He will be challenging Democrat Joe Manchin's seat in West Virginia. West Virginia is an increasingly red state, meaning Manchin is in big trouble.
Sen. Manchin has tried to play it safe in recent years, defying his left-wing party to keep folks back home happy. He's even picked fights with Joe Biden and Kamala Harris over their radical leftist decisions.
But he revealed his true colors this year when he signed off on Biden's falsely named "Inflation Reduction Act," a bill that will raise taxes and make inflation much worse. Manchin flip-flopped on his vow to not support new spending, over a side deal to get a pipeline made.
Democrats turned on Manchin, vowing to block the side deal. Meaning, Manchin turned on WV voters for nothing. Now, the field appears wide open for a strong conservative to take Manchin's seat.
The moderate will have to work overtime to convince West Virginians he's no friend to Joe Biden. But will he defy his party in the next two years and help Republicans push back against Biden? Or will he continue to chicken out, giving voters a reason to elect Mooney?
Key Takeaways:
Republican Alex Mooney will run for West Virginia Senate seat in 2024.
He will challenge Joe Manchin, a moderate Democrat who sided with Biden.
Manchin had previously catered to conservatives but turned on them recently.
Source: Fox News